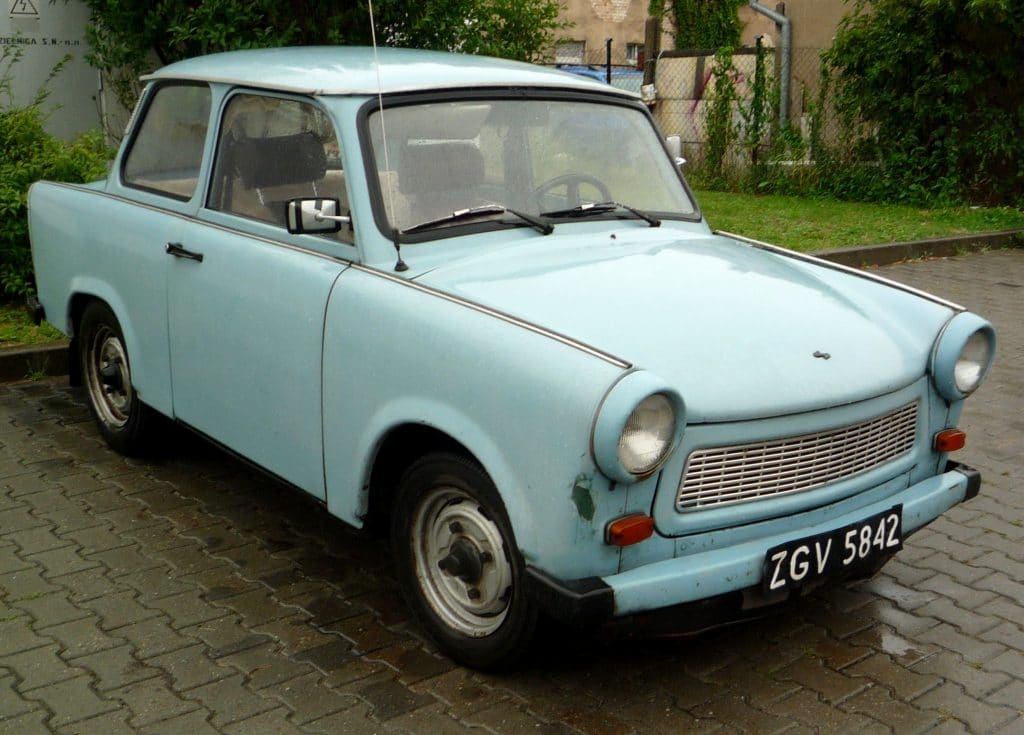 The famous Trabant car marque is being revived with the building of a new state-of-the-art factory in Norfolk.
Experts say the much-anticipated return of the Trabant, pictured above, will drag motoring in East Anglia into the 21st century.
The Trabant was a staple of communist life in the former East Germany, and further afield in the Eastern Bloc.
Famous for its plastic body and lusty 26 horsepower engine, the cars zoomed to 60mph in a pant-wetting 21 seconds. Coincidentally, 60mph was also the top speed (downhill).
[AdSense-A]

Norfolk businessman Billy Bob Spuckler, who lives in Downham Market with his sister and their eight children, claims reviving the car will put Norfolk at the forefront of global automobile industry, beating the super reliability and build quality of the Japanese and Germans.
He said: "I was on holiday abroad in Clacton and met this bloke in a bar who offered to sell me the Trabant name and manufacturing blueprints for £200. It seemed almost too good to be true – so I bit his hand off, not literally of course. Norfolk people will be the envy of Britain when they start driving these beauties around the lanes."
The first cars are expected to be pushed off the production line in August, and will cost just £37,000 each, or £49,000 for the super-charged, hi-spec model, which comes with windscreen wipers and a horn.
Mr Spuckler expects to produce 500 cars a year in a variety of colours, so long as they are beige and pale blue.
Please support my running costs by clicking here and buying me a beer!
[olimometer id=1]