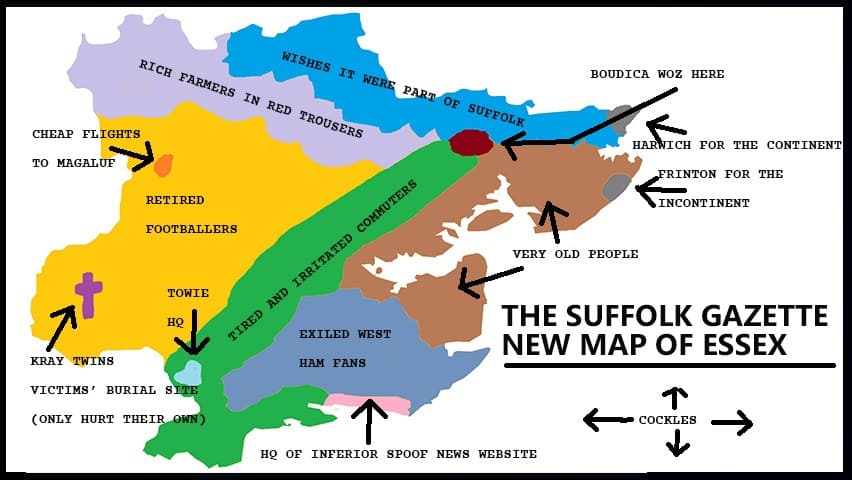 Essex was overjoyed today with a new map that carefully outlines the county for visitors.
Produced by Suffolk Gazette Cartographers Ltd., the map is a must-have guide for everyone who has to pass through Essex in order to get to Suffolk.
[AdSense-A]
The map meticulously illustrates areas populated by retired footballers, exiled West Ham fans, rich farmers in red trousers – and a whole swathe of the county that wishes it was in neighbouring Suffolk.
There is also the popular commuter belt, which follows the routes of the Greater Anglia trains mainline through to Colchester, and the C2C lines to Southend.
Southend is also highlighted as being the home to an inferior spoof news website.
There is a nod to The Only Way is Essex, a television show for those with less than ten brain cells, plus homage to Epping Forest, where hundreds of victims of the Kray Twins are buried. Allegedly.
Stansted Airport and Boudica, the angry ginger-haired woman, also get on the map.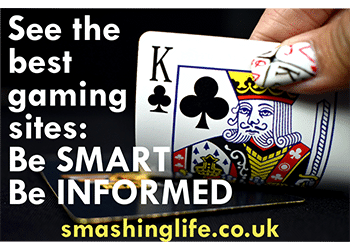 [AdSense-B]
A spokesman for the map makers said: "The attention to detail was immense. No cockle has been left unturned."
Essex County Council was delighted with the new map, and said it expected a boost in tourism as a result.
"We have to rely on Clacton and Southend for tourists," a spokesman said, "so it's good to show Britain that we have so much more to offer."
The map is available for just £19.99 from the Suffolk Gazette Cartographers Ltd website, which also has details of a Norfolk map and a Suffolk map.
* * * * * *
[wysija_form id="1″]
Join our witty Suffolk Gazette Facebook page community.