By Suffolk Gazette staff
A monster crab called Claws is stalking the Suffolk coast and is now believed to be responsible for the disappearance of two dogs.
The fearsome crustacean, which was photographed near Walberswick for the first time over the weekend, is thought to have grown to more than four feet wide.
Experts believe it has fattened up on the ready supply of bacon thrown into the water by youngsters crabbing from the nearby jetties.
And they say it is now big enough to potentially attack small children, and is likely to blame for taking a spaniel and a Yorkshire Terrier from the beach last month.
[AdSense-A]
A local coastguard officer said: "At first the stories of the existence of Claws were quite fun, but it has kept growing and is now a real danger. It has taken two dogs already, and we recommend anyone thinking of paddling or swimming in the sea should wear shoes or they could lose a toe or two."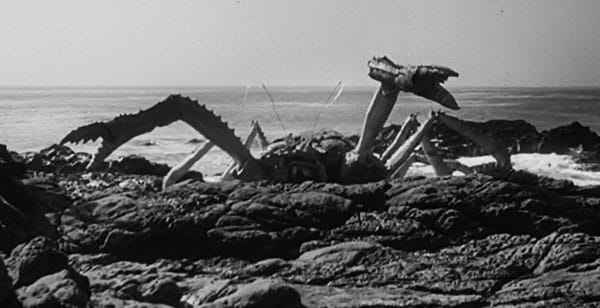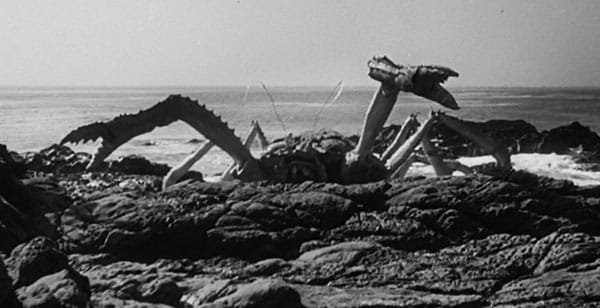 Fearsome: Claws was snapped emerging from the sea near Walberswick on Sunday
The photograph was taken by Cliff Dunwich as he strolled along the beach. He said: "It was massive and I daresay it would give a nasty nip. I managed to get the shot before it scuttled back into the sea again. Believe me, I won't be paddling here until it's caught."
A local pub is now offering a £100 reward for Claws' capture, saying it will make for a week's worth of crab sandwiches.
Like The Suffolk Gazette on Facebook now!
Please support my running costs by clicking here and buying me a beer!
[olimometer id=1]