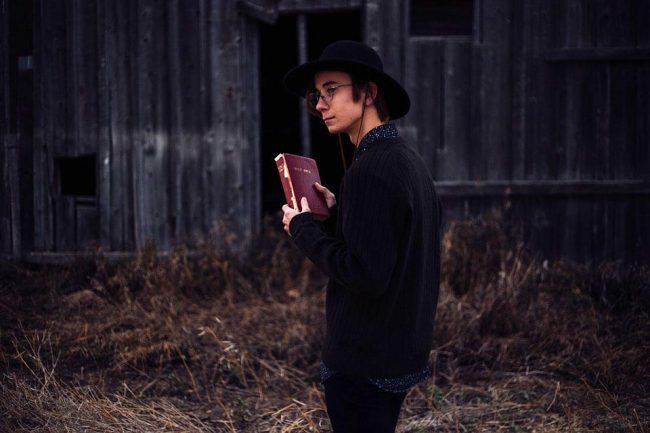 By Hugh Dunnett, Crime Correspondent
Police fear for the safety of a missionary who has gone missing after venturing into deepest Norfolk to preach the word of God.
The Rev Evan Elpuss has not been seen since last Tuesday when he crossed into the county from the Suffolk town of Beccles.
He had told worried relatives that it was his calling to introduce God to the lawless and backward tribes living across Norfolk.
Traveling alone in the rural backwaters, especially for a man of the cloth, is extremely perilous.
Reports of vicars and priests being hung and even boiled alive in pots and eaten have been rife for years.
Now police in Suffolk fear Rev Elpuss, who comes from Felixstowe, has become a cannibal's breakfast.
Force spokeswoman Sgt Lorraine Fisher, 34, said: "It's like the Middle Ages in parts of rural Norfolk, especially around Downham Market, and local tribes have not taken kindly to strange men turning up with a book trying to preach the word of God.
"We have open files on five missionaries who have gone missing while working north of the border.
"Bones found next to a large cauldron at a settlement near Dereham were found to be human. It's not difficult to work out what has happened to these poor people."
Rev Elpuss, 29, has been working as a missionary for five years. There was little God-fearing work to do in Suffolk, so he had to travel wider to seek those who needed support from above.
Parts of Essex and Cambridgeshire was hard enough, but he told his boss, The Rev Neil Cushion, that it was his ambition to create a flock in Norfolk and build the county's first church.
He left earlier this week with nothing more than his trusty bible and a bicycle and has not been seen since.
A Church of England spokesman said: "Not since the days of avoiding cannibals and vicious tribes in South America, Australia and Africa has missionary work been so dangerous.
"We would urge anyone with information about the whereabouts of the Rev Evan Elpuss to contact police immediately."