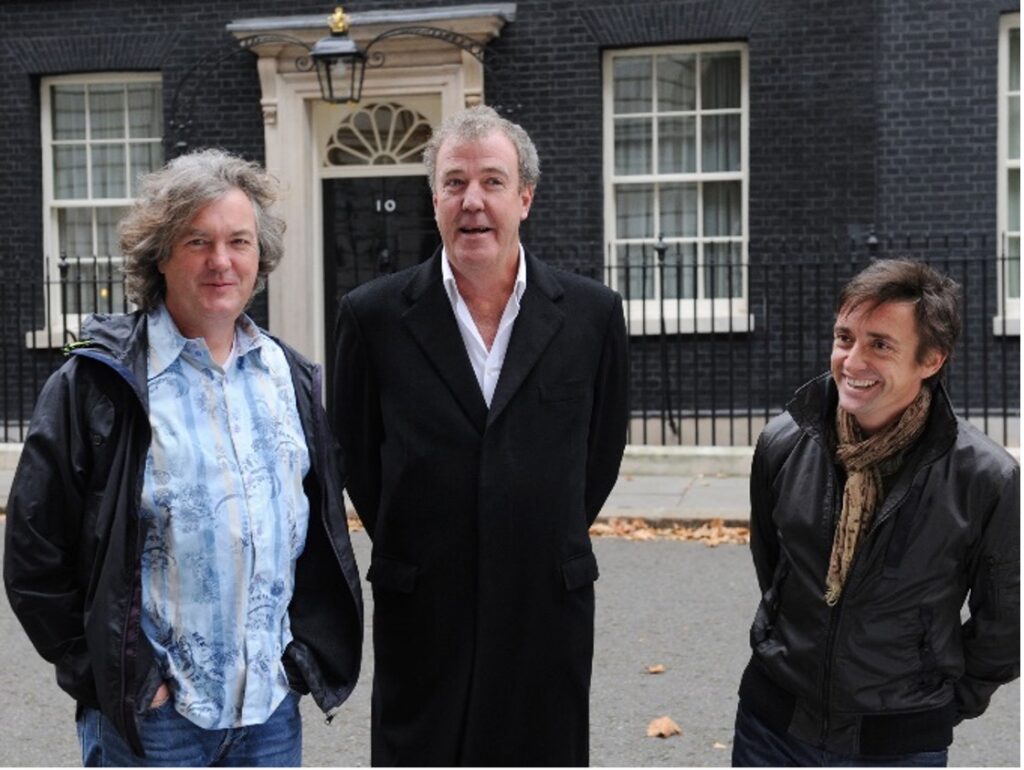 Jeremy Clarkson has had enough of this crap. He, along with Top Gear buddies, James May and Richard Hammond, turned up outside of No.10 today to take back control of the UK government.
Clarkson is the perfect candidate for the job due to him being the archetypal swinish Tory millionaire. He has all the smug charm, patronizing oratory, and mansplaining skills required to be a classic Tory Leader.
True Grit
Hammond, whose first job was to shovel grit into a water filtration plant, has been installed as minister of road safety. This eyebrow-raising appointment flies in the face of his own well-documented roadworthiness. He has crashed his own vehicle at least four times:-
Drag Racing The Vampire Dragster. During a 2006 episode of Top Gear
Rimac Concept One Hill Climb Crash
Chinese Hill Climb Crash During Season 3
Open-wheeled Racecar Crash In Poland
It is believed that Clarkson insisted on Hammond as he knew at 5 feet 5 inches in height. He wouldn't be able to reach the lectern to make embarrassing policy announcements at press conferences.
Dope & Gummidge
James May, the loveable dope whose greatest achievement is building a life-size model of an Airfix Supermarine Spitfire. He is the new minister of common sense. Say no more.
Jeremy Clarkson's Team
The final member of the new Top Cabinet is Jeremy Clarkson's special political advisor and farmhand. Kaleb Cooper who has been appointed minister of Agriculture. This is a particularly astute appointment as no other human on earth – apart from part-human, Worzel Gummidge. Looks more at home on a farm than he.
Expect the manifesto soon!