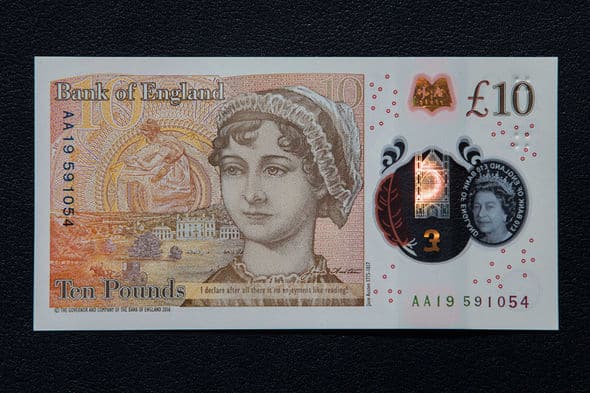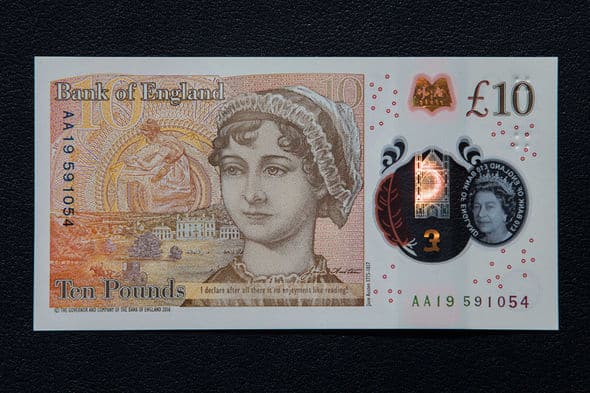 Britain's workers today pretended they knew all about Jane Austen as they played around with the new plastic £10 note.
The classic novelist appears on the new polymer tenner, which came into circulation today.
[AdSense-A]
There was excitement in offices up and down the country as workers took it in turns to try to rip and scrunch up the new notes.
Most wondered just how much of the boss' time they could waste discussing features such as the woman's portrait on the back.
Many covered up their ignorance by nodding sagely while making vague or general comments on who she was.
Such as Minnie Patterson, 29, who works in an Ipswich call centre. Without actually revealing anything at all, she told impressed colleagues: "Ah, a very sensible choice, it's good to see a woman on a banknote other than the Queen."
But others really cocked up when told by the office know-all that the lady on the new note was, in fact, Jane Austen.
"Ooh lovely. I've got all her records," cooed Lydia Shaw, 23, from Bury St Edmunds.
Colleague Steve Kramer corrected her, explaining: "Don't be daft. She is not a singer – she wrote that film, Pride and Prejudice."
[AdSense-B]
In an effort to avoid looking completely stupid, some people rushed to the internet to gather a few facts about Austen.
According to Wikipedia, she was an English novelist "known primarily for her six major novels, which interpret, critique and comment upon the British landed gentry at the end of the 18th century".
And now she's on the ten pound note.