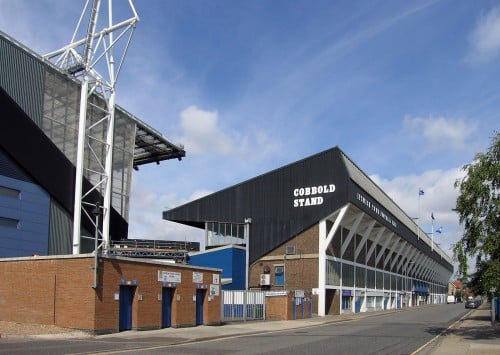 One of the main goals for former Ipswich Town manager, Paul Lambert, last season was to mount a promotion challenge. Things looked on course with 16 points from the Blue's opening six games. However, the wheels came off the challenge and Lambert and his assistant Stuart Taylor left by mutual consent with Paul Cook taking over in February.
Well, it was too late for Cook to make an impact and the Tractor Boys finished three positions off the play-off positions in the 2020–21 season. Now, it will be interesting to see what the bookmakers predict their chances will be next season. For the best odds, it may be worth looking at newer bookies. This has worked in the past, for example, there were Royal Ascot's new betting sites that offered better odds than the traditional bookmakers.
So, what are the chances of the Blue's promotion to the Championship? There's an air of excitement on Portman Road with ongoing changes both in the boardroom and on the field. Assessing these changes can help you gauge the chances of Ipswich Town's promotion. Here you go.
Marcus Evans cedes majority ownership
For a long time, fans have craved for new blood in the team's ownership to boost any chances of promotion to the top tier football. This has finally come after an American consortium bought out Marcus Evans after his 14 years reign.
The group, Gamechanger 20, has experience in the sports world with ownership in US side Phoenix Rising FC. The changes bring Michael O'Leary as club chairman with Brett Johnson, Berke Bakay and Mark Detmer, and Ed Schwartz on the board.
With the financial constraints experienced by the football clubs over the last one year, this change in ownership brings in much-needed capital and a fresh desire to propel the Blues to higher heights.
Upcoming changes in the team
This is a busy time for Paul Cook as he seeks to rebuild a team that can mount a promotion challenge. To understand the chances of the Tractor Boys going back to the championship, look at the expected changes in the team.
After making almost 700 appearances between them, Luke Chambers and Cole Skuse are finally leaving Portman Road. Freddie Sears is also part of the headline exits. Other exits include Emyr Huws, James Wilson, Tristan Nydam, Alan Judge and Stephen Ward.
Players extending their stay include Kayden Jackson, Toto Nsiala, Janoi Donacien, Aaron Drinan, Idris El Mizouni, and Teddy Bishop, although most of those have been told they can look for new clubs. Among the summer list of targets for Cook is former loanee Callum Connolly.
Strong team leadership 
First-team coach Gary Roberts has already hinted at a lot of hard work expected at Portman Road this summer. Roberts says that the revival of the team's fortunes lies in more goals which has happened with defeats over Swindon and Fleetwood.
The partnership between the manager Paul Cook and Roberts is an interesting one as they have previously worked together at Chesterfield, Portsmouth and Wigan. Back then, Roberts was a player for Cook and their partnership is expected to bring good tidings.
There were glimpses of a fitter team in the last games by Ipswich Town and Fleetwood boss Simon Grayson was quick to note the ruthlessness displayed by the Tractor Boys.
Things looking up
Things are finally looking up for Ipswich Town with support coming from all quarters. For instance, Ed Sheeran, the renowned musician and a boyhood Ipswich fan has inked a one-year deal to sponsor the shirts of the men's and women's first-teams. This coupled with injection of new cash, new players and a motivated manager boosts the Blue's chances of promotion.