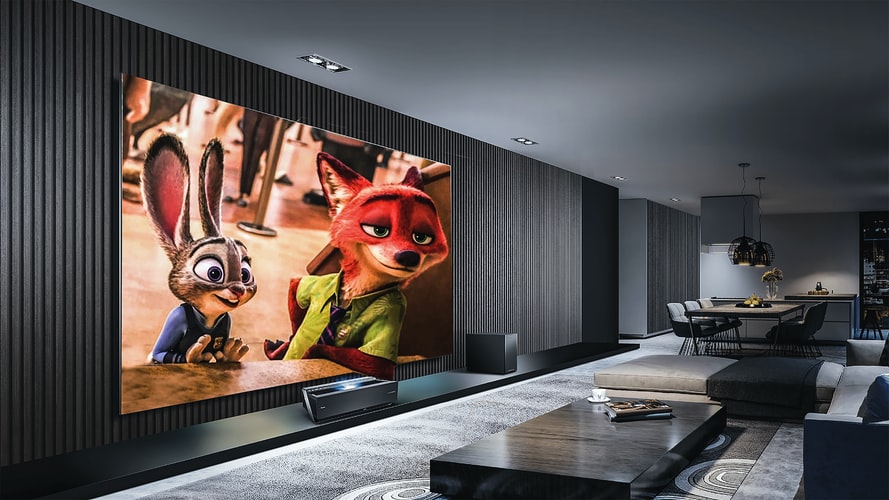 During the holidays, one-way families stay together is by relaxing and watching movies. It isn't every time you feel like going to the cinema to see a movie. If you want to enjoy movies at home, you will need to build your home theatre environment to improve your viewing pleasure. 
To do this, you need to put together several devices and make certain preparations to have a cinema ready environment in your home. You don't have to spend a fortune to build your home theatre system. You can build one that meets your needs and your budget
The major area where people prefer to install their home theater is in the living room, some people may decide to make a game room where they can build their mini cinema. The rooms you choose to install your home theater system will determine what you need to buy to improve your home theater experience.
Here are some of the steps you need to follow to get a winning home theater setup.
Your living space
If you have a large house, you can dedicate a room for movie nights with family. Choosing the room for your home theater setup is the first step to improving your movie experience. After you make this decision, you will need to look at other changes to be made in the room. The ambient light is one of them, and this is because of the light that is emitted from your TV screen. You should ensure that the room does not produce unwanted lights. If it is your living room, you will need to get shades to blind the lights whenever you want to watch movies. You may also want to consider the space around you, to know where to keep your home theater equipment.
Choose your TV 
If you want to enjoy your movies, your TV is also part of your home theater network. You will want to match your viewing experience with your sound. It is preferable to get a large screen high definition TVs. We now have 4k and 8k TVs that produce excellent graphics. You will enjoy it better in a 65 in TV display. When setting up your TV, decide on whether you want it mounted or standing. It is better to have your TV around your eye level.
Home theatre receiver 
Your home theatre receiver is the link between your TV, speakers, and AV components. You will be connecting your devices to the receiver, and that is why you need to get a quality one. The receiver will affect the sound quality of your speakers and it will also be useful to transfer videos to your TV. You can get a quality brand like the Sony 4K Ultra HD Blu-ray player.
Speakers for surround sound
Extra speakers add to your home theatre experience. Your home theatre setup wouldn't be as immersive if you only have a standalone loudspeaker. And if you truly want to experience that movie theatre sound quality at home, the experts at The Product Analyst recommend a 5.1 speaker setup to recreate the high-quality soundstage. While you do need to connect multiple speakers around the room to achieve surround sound, a 5.1 speaker setup is perfect for family rooms especially when you watch a lot of movies or play tons of video games. And to keep your setup clean, you can make hidden media cabinets and place them at certain points around the room.