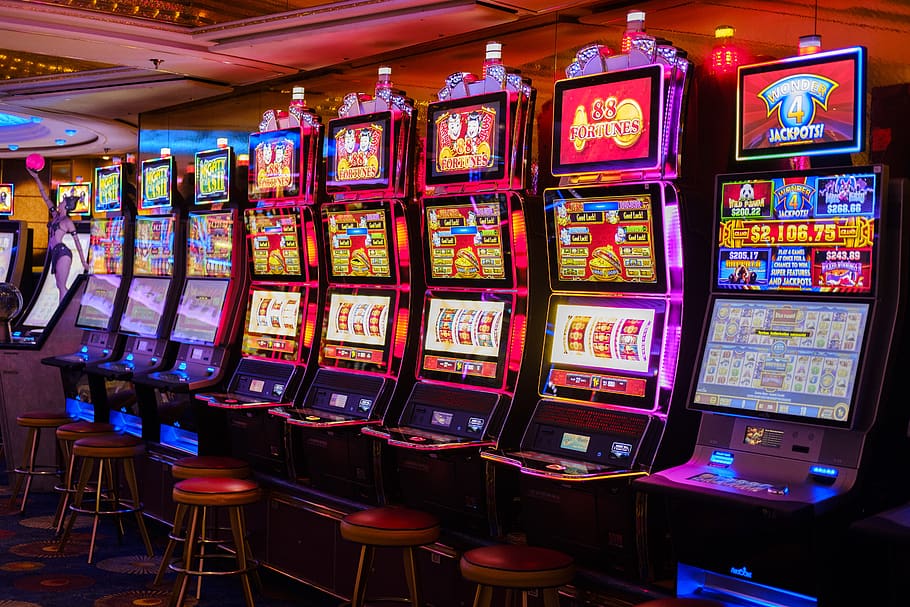 Slot machines have enjoyed a rich and fascinating history with the very first device tracing its roots back for more than a hundred years. Known as the Liberty Bell, the machine saw life in the 1890s and few could have predicted just how popular its descendants would become.
In the 20th century, slot machines appeared in bars, clubs and licensed land-based casinos all over the world. They were, and still are, an important part of those establishments and the slots remain the first choice for many players.
In the new, digital age, online slots are taking over but how have they built on that legacy while staying true to the original concept?
Popular playgrounds
Those that didn't focus on land-based casinos would have played their slot machines in pubs and bars. That original slot, the Liberty Bell, quickly became referred to as a bandit and this title caught on. In the 1960s and 1970s, slots were commonly called 'one-armed bandits' as players had to pull a lever in order to spin the reels.
An alternate title related to the many fruit symbols that would play out on the reels. Cherries, lemons, grapes, melons and strawberries were among the many popular images used and, so, the devices were often referred to as fruit machines.
Random results were returned but many players felt that they knew how to read slot machines. Irrespective of whether the aim is for a big jackpot prize or to simply enjoy an entertaining distraction, the slots offered an interesting addition to a night out at the pub.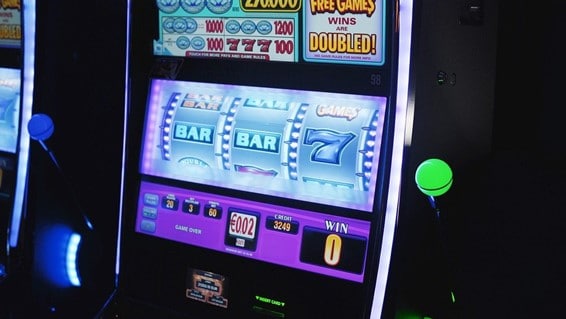 A step up
Serious players would look to take their interest a stage further by hitting one of the popular casino resorts. Many countries have licensed casinos so it could just be a case of jumping on a train and enjoying a night out in London and a few spins of the reels.
Meanwhile, a whole tourist industry was being built around casino play. Las Vegas was undoubtedly at the heart of this phenomenon, but other popular locations included Nassau and Macau.
In the physical world, players can enjoy many casino games, but the slot machines really stand out here. Rows upon rows of players enjoying noisy slot play with brightly lit screens is an incredible sight and the slots will always have their place in these establishments.
Online slots cannot compete with those sights and that type of atmosphere but there are many other advantages of playing digital games.
Online options
Original online slots could be very basic and, while they enjoyed a following, the functionality could be elementary at times. Three-reel slots with one central pay line were the norm and there were no complex bonus features to negotiate.
That simplicity did have its advantages: Like all online casino games, those early slots provided convenience with players able to enjoy a few spins without leaving the comfort of their own homes.
In time, with the development of new software, the online slot industry has moved on considerably. With a blank canvas to work with, games producers can now provide slots covering a huge range of themes including cartoons, fantasy, ancient history, the wild west and many more.
The majority of slots still operate on the same concept of matching symbols along a pay line, but new technology has allowed for a whole host of new innovations. Bonus rounds such as free spins, wheels of fortune and pick rounds are now in existence and that complexity is another aspect that has helped make online slots stand out.

Keeping it reel
Online slot games can, to an extent, mirror the experience of playing in a live casino. A number of titles like to offer a nostalgic look back to a golden age when fruit machines ruled the scene. With that aim in mind, many developers still employ classic fruit symbols including those cherries, lemons and oranges.
Bright colours and stunning graphics also help to replicate the enjoyment that can be had from a slot game out in the real world. Many physical slots have now shed those levers even though the 'bandit' term has remained. Now, buttons are pressed, and this action is virtually identical in land based casinos and those situated online.
The best of both
In any aspect of an online casino or a digital sports betting company, the aims are similar. The initial task is to keep things simple by offering the same games that can be found in land-based casinos around the world. That's why most online operators also provide poker, blackjack, baccarat and roulette among the slots.
From that base, those operators now have to add value and draw potential players away from those physical establishments. One obvious advantage is that of convenience with customers able to enjoy all of those games, and more, without ever having to leave the house.
But the biggest advantage held by online casinos is that of choice: With no restrictions in terms of floor space, an online operator is free to work with as many games developers as they like and that's why most digital casinos have many hundreds of slot titles available on their website.
Online slots hold that clear advantage but they've had to stay true to the theme and pay their respects to those early machines from a bygone era.