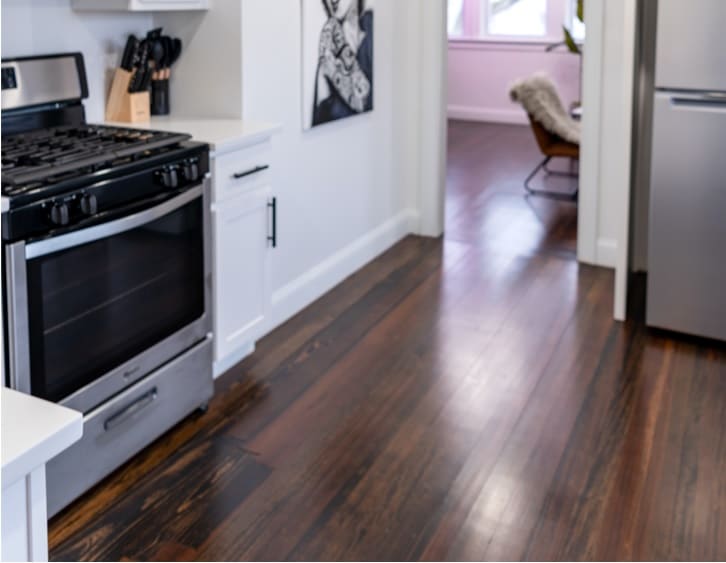 Property rentals can be a great way to earn a profitable income. However, when it comes to decorating them, there are a lot of factors you'll need to consider. 
Choosing the right type of flooring, for example, is crucial for attracting the right tenants. Not only does good quality flooring increase demand for your property, but it also enables you to potentially let the place out at an increased cost.
The question is, which type of flooring is best for your rented property? We have teamed up with Stories Flooring from Leeds in the UK to bring you the best options. Below, you'll discover the top things to consider when choosing a flooring solution.
Durability and affordability
Two of the main factors to consider when choosing the best flooring are durability and affordability. You need to make sure your investment will last a long time, which means finding a floor that's sure to last.
That way, you know you'll be getting the highest quality products, which in turn will last for many years to come. Some types of flooring are much more durable than others. In terms of affordability and durability, consider luxury vinyl tiles or laminate flooring.
Where is the floor being installed?
An important factor to consider before investing in a floor for your rental property is where it will be installed. Different rooms require different flooring solutions. 
When choosing flooring for the lounge or bedroom, comfort and luxury should be your main focus. Wooden flooring tends to be the most common option for the lounge, whereas carpet would go well in the bedroom. For the hallway, stairs, and kitchen, you're going to need a floor that's both stylish and hard-wearing. These are higher traffic areas of the home, so they need to be able to withstand heavy foot traffic.
When choosing flooring for the bathroom, you need to consider the moisture the floor will be exposed to. Solid wood and most engineered wood options wouldn't be suitable for bathroom installation. However, you can invest in solid wood effect luxury vinyl tiles or waterproof laminate to get the look without the risk of damage.
Installation and maintenance
Another key point to think about is the installation and maintenance of the flooring. Ideally, you'll want a floor you can install yourself to cut back on the costs. However, if you are installing solid wood, we do recommend getting a professional to fit it for you.
Laminate floors, luxury vinyl and engineered wood flooring are easy to install. Many laminate floors and luxury vinyl tiles come with a click system which allows for fast and easy installation. Engineered wood floors on the other hand, feature a simplistic tongue and groove system.
Maintenance-wise, you'll need something your tenants will be able to maintain themselves. Keep in mind that they aren't going to necessarily take care of the floor the same way you would. Luxury vinyl is the easiest to maintain, although you can find some engineered floors and laminate flooring that boast easy maintenance. Look out for floors that contain a protective surface layer as these tend to be the easiest to keep clean.
Designs
The floors you choose for your property should appeal to prospective tenants. This means they'll need to have a visually pleasing design. The good news is all types of flooring come in hundreds of different designs.
Luxury vinyl tends to have the largest collection of designs on the market. You'll find exquisite wood and stone effect floors, as well as luxurious parquet designs. However, if you want the most visually appealing flooring, engineered or solid wood is recommended.
The key is to have flooring installed in the property that flows and complements existing décor. The more visually appealing the floors, the easier you'll find it to attract tenants. Ideally, the entire property will feature luxurious touches, not just the flooring. If the property has a luxurious and modern design throughout, your tenants will be willing to pay a lot more to live there.
Don't forget safety
You're going to need to make sure that the floors you're installing are safe for your tenants. This means, choosing a slip-resistant and hygienic flooring solution.
Harder floors such as stone and tiles should be avoided. Although they may look great, your tenants have an increased chance of suffering a serious injury if they slip or fall. In high-traffic areas, look out for floors that boast at least R10 slip resistance. Luxury vinyl and laminate tend to have the best slip resistance built-in. 
As you can see, there's a lot to think about when you're choosing flooring for a rental property. There are so many unique and beautiful floors to choose from, but not all of them will offer the same durability and easy maintenance as others. Follow the tips above to ensure you're investing in the best flooring for your rental home.