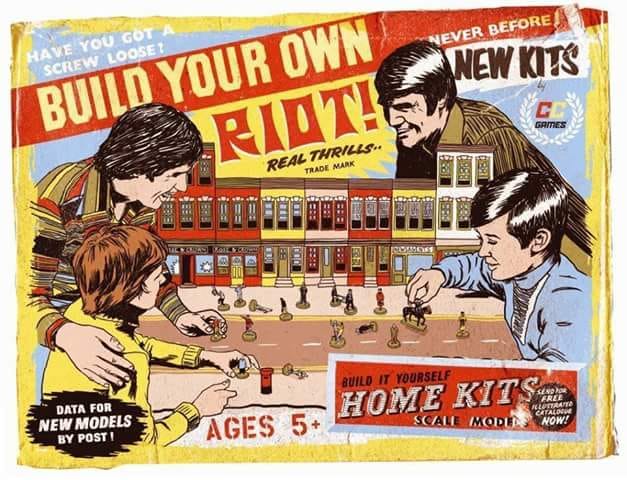 By Hugh Dunnett, Crime Correspondent
A new game, imported directly from France, is expected to take British shops by storm this Christmas.
The Build Your Own Riot game promises thrills and spills as you place your very own rioters around the streets and attempt to overthrow the Government.
[AdSense-A]
For ages five years and up, the game is perfectly timed to top the Christmas toys list, and begin a revolution as Britain is split in two over Brexit.
Suffolk importer Lorraine Fisher, 34, spotted the popularity of the riot kit during a recent trip to Paris and knew it could be a best seller back in the UK.
"The French love it," she said. "They currently spend every weekend creating their own riots.
"The mood in Britain is now perfect. It's much more fun than Monopoly, although that normally ends in tears as well."
[AdSense-B]
Suffolk police are keeping a beady eye on the game, which may have a UK adaptation with its own Tommy Robinson figure.
"To make it more acceptable to the British audience there will be a Tommy Robinson figure and an opposing Owen Jones figure, which is waving a copy of The Guardian, for everyone to play with," explained Ms Fisher.
"There is hours of fun to be had."
[AdSense-C]
People of all ages will have fun placing their rioters and then jumping for joy as they take on the police in heated battle. Marvel at the petrol bombs and cover your face as the cops return fire with tear gas.
Already five thousand advance orders of the game have been placed in toy shops around Britain.