EXCLUSIVE
Prime Minister David Cameron has again stressed that Britain simply does not have the space to take any more desperate refugees from the war-torn Middle East.
Speaking exclusively as we strolled through the grounds of his huge, sprawling 1,000-acre country estate in Buckinghamshire, Mr Cameron told the Suffolk Gazette that the UK was "full up" with no more room.
Chequers: Mansion and 1,000 acres of land
As he gazed up at his grace-and-favour country mansion at Chequers, with its ten bedrooms,
modern decor
and scores of spare reception rooms and outbuildings, he said: "I was saying to Samantha last night when we rested at our lovely huge private constituency house with large grounds in Dean, Oxfordshire, that things were getting crowded.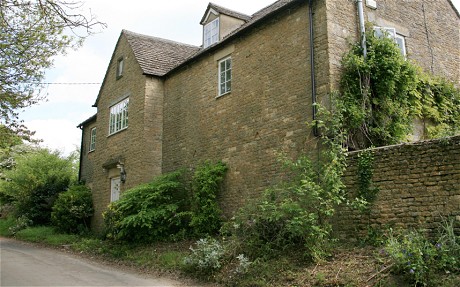 Oxfordshire: Huge home in large grounds
"She replied that indeed there was nowhere for anyone extra to live, and reminded me that our other house in trendy Notting Hill, London, which only has four bedrooms, was being rented out very easily for lots of money precisely because there is a shortage of housing."
Notting Hill: four-bedroom jollity
Mr Cameron added: "But I intend to get a grip on the refugee crisis, and I can tell you that after this interview I shall return straight to my official home in Downing Street, which has 100 rooms and a spacious half an acre garden at the back.
"From there I can continue to monitor the terrible news sweeping across Europe – and tell everyone there is no room in Britain."
Meanwhile, the family of a three-year-old boy who was photographed drowned on the Mediterranean shoreline, continue to look for somewhere to stay as they flee the horrors of Syria.
Downing Street: hundreds of rooms and large garden