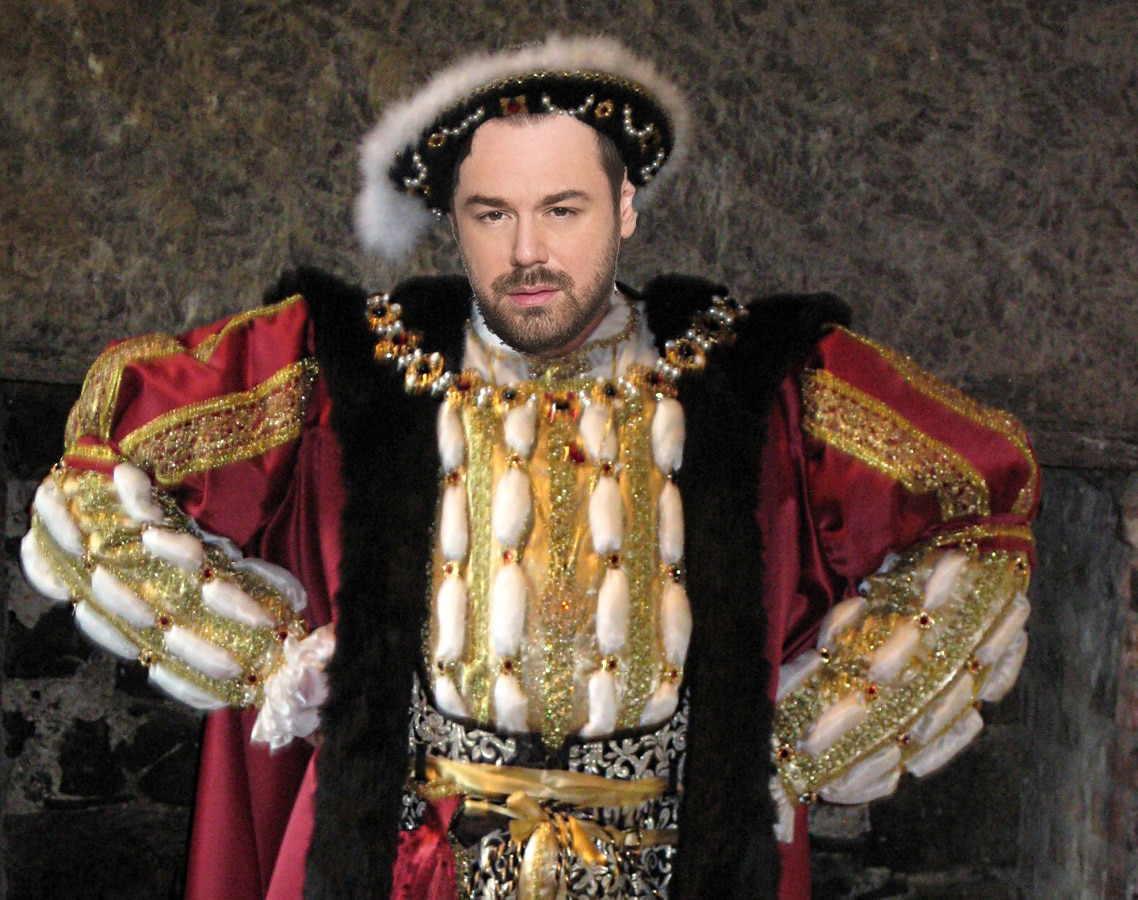 EastEnders star Danny Dyer poses as the King of England after a BBC documentary revealed he is a direct descendant of Royalty.
The Cockney actor posted the photograph on his Facebook account and revealed he had bought the Lord of East Anglia title to celebrate his new-found heritage.
Who Do You Think You Are?, the popular family history documentary, proved that Dyer was not only a direct descendant of Thomas Cromwell, who was Henry XIII's fearsome right-hand man, but also of Edward III and on to William the Conqueror.
Down-to-earth Dyer, who lives in Essex, visited Suffolk to discover his ancestors also lived at Otley Hall – and he was related to Lord Tollemache, who owns nearby Helmingham Hall. "He even has a drawbridge," Dyer remarked on the show.
A pal said: "Danny is a right old proper East End boy, so he was amazed to find out his family history. He thought it would be a right touch to buy a title because he really is a toff now.
"The Lord of East Anglia title was available for £20,000, so he snapped it up. It does not entitle him to anything, but he can now be a Lord officially!"
It is not clear whether Danny, 39, who plays Mick Carter running the Queen Vic pub in Albert Square, can now be called Lord Dyer in the programme credits or demand a pay rise.