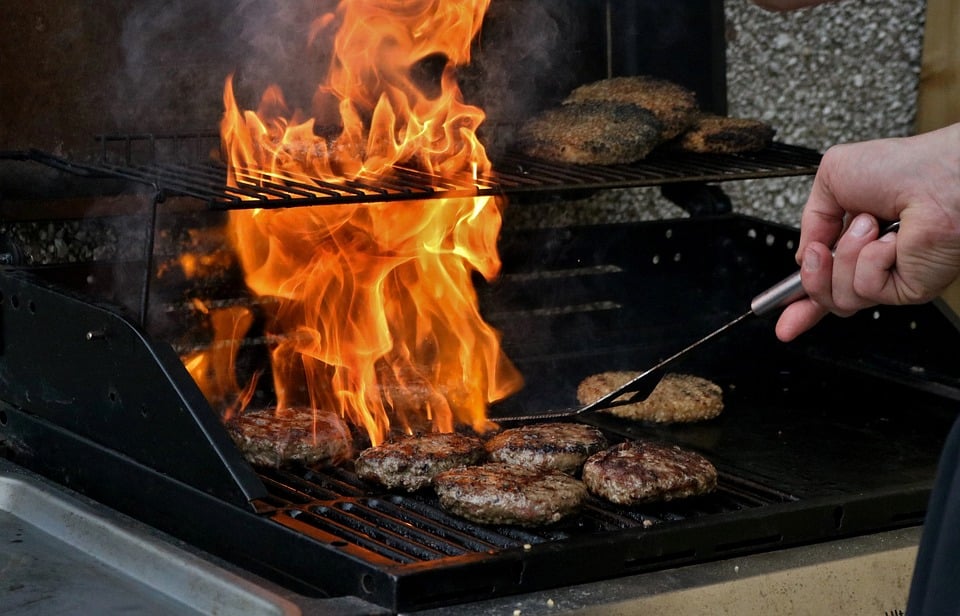 A fuel-free barbecue that runs off the household WiFi is set to take Britain by storm this summer.
The hi-tech grill does not need expensive gas or grubby charcoal in order to power up its flames.
Instead, the user simply uses a phone app to connect the BBQ to the their WiFi signal.
[AdSense-A]
The connection powers the grill, giving off brilliant flames or a low heat, depending on the chef's choice.
Experts say the WiFi BBQ, which will be available at all good DIY stockists from next month, will revolutionise how Britons enjoy their garden barbecue fun.
WiFi BBQ inventor Lorraine Fisher, 34, from Suffolk, said her product had already received advance orders numbering in their tens of thousands.
She said: "You can set up the WiFi BBQ anywhere in the garden without having to lug a heavy gas canister around – so long as it is within your house WiFi range (extenders are available).
"Once logged on, the grill lights up instantly, and the flames and heat can be adjusted just like any other barbecue.
"Anyone bored of trying to light charcoal BBQs and then disposing of the used charcoal afterwards will find the WiFi BBQ is brilliant."
It will come with a recommended retail price of just £79.99, and the phone app will be available to download for free.
[AdSense-B]
Ms Fisher declined to explain exactly how a WiFi signal could power the barbecue, which is being made at her factory near the RAF Bentwaters airbase outside Woodbridge.
But experts say it is likely the WiFi BBQ will harness similar technology used by the cordless garden hose we featured in this newspaper last year.
* * * * * *
[wysija_form id="1″]
Join our witty Suffolk Gazette Facebook page community.