By Colin Allcabs
Consumer Correspondent
Upmarket AGA cookers have been urgently recalled because some of the colours have suddenly gone out of date.
Housewives are being offered counselling after realising their kitchen showpiece might not be as achingly cool as the new one in the big farmhouse up the road.
[AdSense-A]
An AGA insider said: "We are recalling certain colours of ranges for safety. An upmarket housewife from Aldeburgh or Southwold could die of shame if they know we have brought out new colours and their kudos could be left wanting.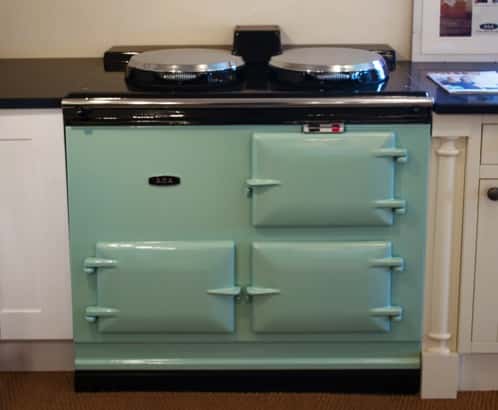 Cooking up a storm: some Aga colours have lost their shine
AGA ranges are often said by their owners to be "the heart of the home", with some country folk using the warmth of the oven to rear lambs, while other, more careless ones have found themselves with a surprise lamb dinner.
Style guru Kirsty Allslop said yesterday: "If they do bring out a new colour chart for AGA cookers it could prove fatal to those who have the early, less desirable shades. They need to contact the showrooms to see if they can afford to set the latest trend. I believe AGA are setting up a hotline to help those who are suffering stress."
It is believed one particular cooker, the Delia Delight AGA, with sickly green body and canary yellow doors, is one of those destined for the scrap yard.
The newest AGA, the Multi-Function Textmaster can be controlled from the dashboard of the BMW 5 series so that the sustainable salmon with samphire can be ready by the time owners get home from Pilates class.
Like The Suffolk Gazette on Facebook now!
Please support my running costs by clicking here and buying me a beer!
[olimometer id=1]