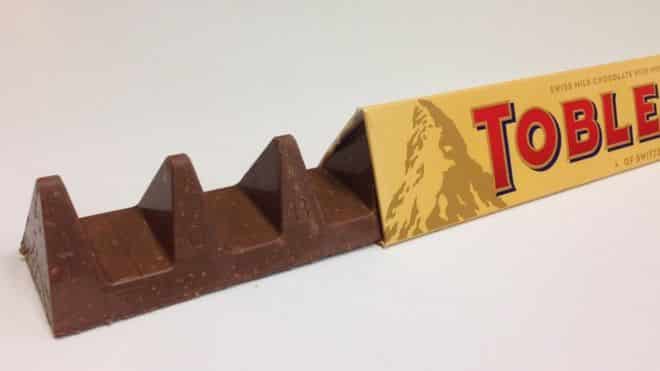 By Doug Trench, Defence Editor
Britain is drawing up plans to invade Switzerland unless the country reverses its controversial decision to change the shape of Toblerone.
Prime Minister Theresa May has asked our forces to "ready themselves" in case diplomatic efforts to bring back the original much-love chocolate bar fail.
[AdSense-A]
She is also threatening a boycott of Swiss cheese and cuckoo clocks – and a ban on Brits visiting Alpine ski resorts this winter.
The sneaky change to Toblerone has caused outrage in Britain, with social media awash with horrified fans. Even the most widely-read story on the BBC news site, even just hours before US election day, was the Toblerone row.
Manufacturers insist reducing the bar size, and increasing the space between triangular pieces (see photo above), will save costs.
But the cost to Switzerland will be far higher if British troops arrive on its doorstep. They have been on full training near Thetford Forest for a possible land invasion via France, while RAF top guns have been readying themselves for a drop of Paras from RAF Honington near Bury St Edmunds.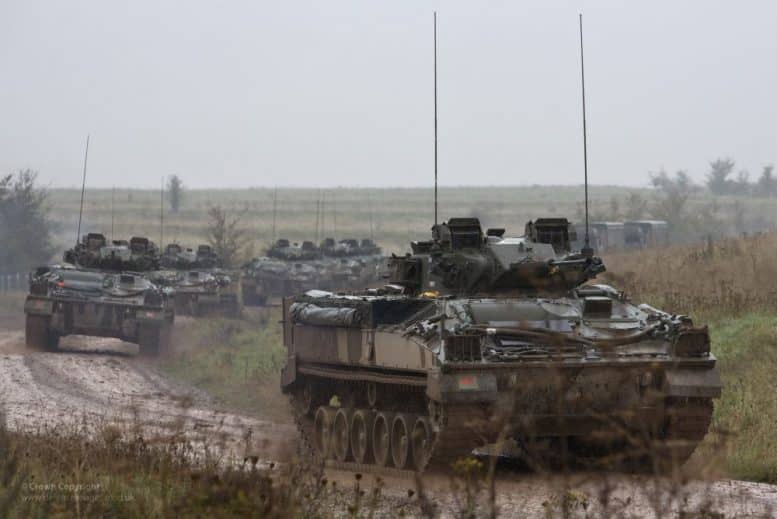 They don't like it up 'em: British troops exercise in Suffolk, ready to give the Swiss a bloody nose
A Defence spokesman told the Suffolk Gazette: "We won't stand idly by and let the Swiss ruin something that has delighted Brits for decades, especially those who bought the big versions of Toblerone in Duty Free shops.
"Our boys are ready to teach the neutrality-loving Swiss a lesson or two. They won't know what's hit them."
[AdSense-B]
A Downing Street spokesman insisted the minor fact that Toblerone was now made by US company Mondelez International, and not a Swiss one, was a minor irritation. "We can't go invading America, so Switzerland gets it."
Mondelez has kept the packaging the same size, but now it contains 360g of Toblerone as opposed to the original 400g. Fans say the spacing between triangular chunks now looks "ridiculous".
* * * * * *
[wysija_form id="1″]
Join our witty Suffolk Gazette Facebook page community.