The Premier League is the most popular sports league in the world by some margin. Watched by over 4.7 billion people around the world it consistently attracts the largest viewership of any other sports league. As such, it is also the most popular league to bet on with millions wagered in the US alone every year.
However, perhaps some are not confident when betting on soccer and more specifically the Premier League. If this is the case, then look no further for a guide.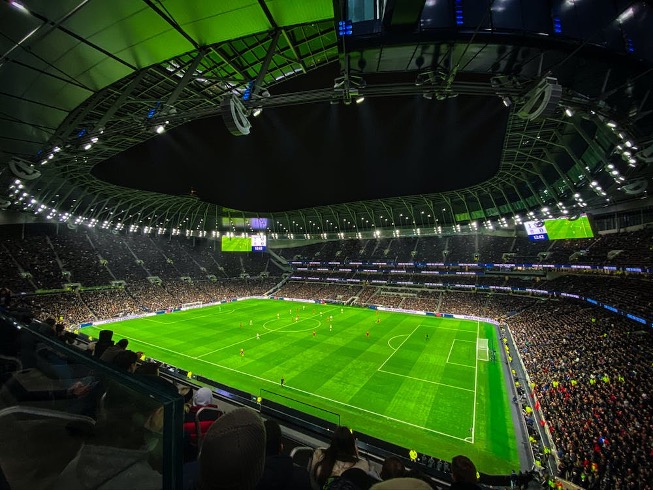 Before you start betting, it is important you find a good sportsbook that you can trust with great odds and lucrative bonuses.
If you are not familiar with how odds are priced, we will provide a quick explanation. Every line is priced with either a plus (+) or minus (-). A plus odds bet tells you how much you would win from a $100 wager while a minus odds bet tells you how much you would need to wager to win $100. For example, a $100 wager on +200 bet would win you $200 while the same wager on -200 would only return $50. It is that straightforward.
Now let's look at the most popular markets to bet on in the Premier League
Moneyline
The moneyline is maybe the simplest bet to make. You are wagering on the final result of the match (win/draw). For example, you could bet on Chelsea to beat Arsenal or for the game to end as a draw. While these bets are very straightforward to understand, the Premier League is often known for its upsets, so it is not as easy as just picking the favorite and waiting for the money to roll in. Bets on heavy favorites are generally very low which means that returns are likely to be low.
Total
This is another easy bet to understand, you are wagering on the over/under number of goals to be scored in a game. Decimal scores are often used to prevent the case of a push bet. For example, you can bet on over or under 2.5 goals to be scored. In this case, three goals or more to be scored would mean that the over 2.5 goals landed while 2 goals or fewer would mean the under had landed. These are often good bets to make when the moneyline is perhaps too tight to call or a heavy favorite does not make a favorable bet.
Both teams to score
Another easy bet to follow, this one does exactly as it says on the tin. You are wagering on both teams to score or not to score in the game. These bets are good to make as it does not take a lot of research when looking into each team's form, especially defensively, and you can make an informed bet.
Live betting
Live betting has become incredibly popular since the industry made the move toward online betting rather than brick and mortar betting shops. For those who are not familiar, live betting allows you to wager on a match while it is taking place. This is very helpful for when you are watching along as you are able to gauge the ebb and flow of the game, allowing you to make an informed decision.
For example, if a full back is up against a pacy, tricky winger and has already committed a foul without punishment then you could back them to receive a card in the game. You could also back results in play which is helpful when backing favorites. For example, if Man City go 1-0 down at home but still look likely to get a result, you can back the in-play odds for a win which would have floated out from their pre-match odds.
Player props
Player props are some of the most exciting bets to make in premier league betting. There are a number of different players props you can back for example; player shots on target, player to be carded and player assists. What makes these bets so exciting is that you can watch them unfold as you watch the game. The odds are often relatively favorable for a lot of these markets and there is a decent amount of money to be made on them. However, there is of course a chance that the player you have backed is subbed off in which case your best will go down as a loss if they have not reached the prop that you have backed.