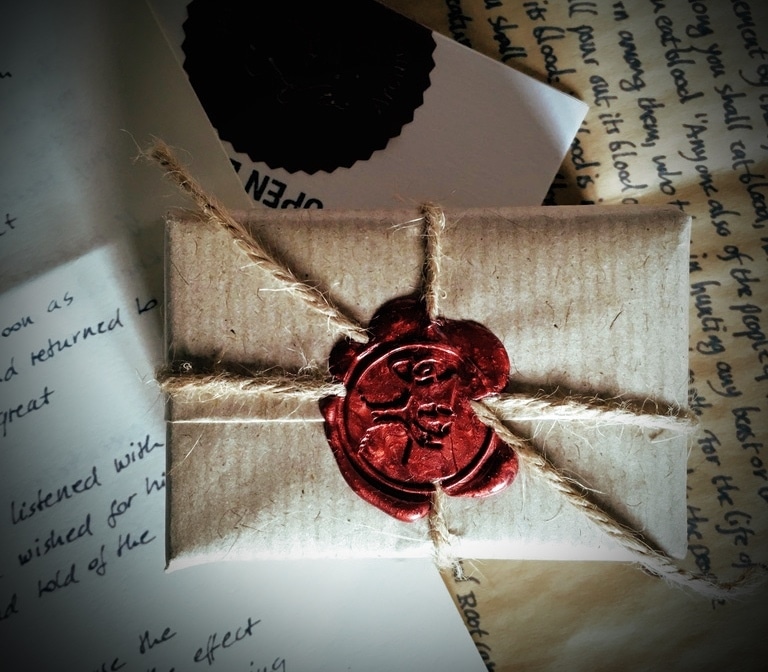 We all have that person in our lives who is impossible to shop for, that friend or relative whose birthday is an annual exercise in coming up with strange and unusual gifts that they don't already have and will genuinely enjoy. It's not as if they're mean about it (otherwise we wouldn't try so damn hard), it's just that there are some people for whom a DVD box-set or a bath bomb is clearly not that exciting.
This year, maybe more than any other year is a time when we really need to step up our birthday present ideas game. Hopefully, we will be reunited with our distant friends and loved ones soon enough and we will all be able to go on adventures together and make new memories, but in the meantime, the perfect gift is a great way to remind someone how much they mean to you and to show them that you do know what they enjoy, no matter what those past gift failures may suggest!
Get them ready for their dream holiday with a language course
We all had our list of places we wanted to go on holiday in 2020, and we all had to take a deep breath and put that list in a drawer while we waited for travel to be safe again. Well, we're still waiting, but it is time for us to start thinking about where our dream vacation destinations are, and what we're going to do while we're there. Now, sadly we are not all in the kind of financial situation where we can simply gift someone a plane ticket to the other side of the world, but that doesn't mean that you can't help that special someone on their way to having the best holiday abroad of their lives.
So, if that person who is always so difficult to buy for has spent the pandemic talking about where they're going to go when it's all over, why not gift them a language course for that country? Get them off the free apps and onto an intensive training programme that will help them to truly immerse themselves in the culture on their arrival.
Get their imagination in gear with a puzzle gift
Let's face it, there is only so much imagination you can show when you're buying someone the complete box-set of the TV series they love or a copy of that book that was at the top of all the best of year lists last year. If you are buying a gift for someone who loves gripping storytelling, then you should head online to learn about puzzles for adults. No, we're not talking about giant jigsaws (although there's certainly nothing wrong with enjoying a giant jigsaw), we're talking about an intricately crafted mystery that can be a brilliant personalised gift for him or her.
If you have tried to watch a crime show with this person while they have predicted every twist and turn (rightly or wrongly), Mysterious Mail has a brilliant three-part mail order mystery box that throws them into the middle of a strange and unsettling crime puzzle. Each installment draws the recipient deeper into the drama, and what's more, you can choose when you reveal that you were the one who sent it. Head to mysteriousmail.com to find out more about their mysteries for adults and children.
Get them outside by bringing new life to their green space
If your friend is lucky enough to have their own garden, then the chances are that they spent every second of the summer out in it, and have spent every second since pining for it. With spring just around the corner, a gift that spruces up that green space is a brilliant idea.
Think about what plants could spark off a new splash of colour in an otherwise drab space. If they fancy themselves a bit of a wizard in the kitchen, why not treat them to some fruit or vegetable plants to get them ahead of the game for those "I made this with tomatoes I grew myself" Instagram posts? Or, if they have been missing getting into the great wild outdoors to be at one with nature, you can treat them to a birdbath or feeder to help them attract some new company in their garden this year. If you're really feeling like spoiling them, you could even think about helping them to convert their shed into a little outdoor hideaway. We have all grown to appreciate just how important the garden is this year, and helping them bring new life to theirs will make your first visit to their home since lockdown all the sweeter.
Bring the restaurant to them with a luxury gourmet dinner
We have all hit the takeaways pretty hard over the last twelve months and there is certainly no shame in ordering some fish and chips in for your birthday. However, if you know that your special someone has been missing those nights on the town during lockdown, then it's time to look beyond the usual delivery apps. Many of the UK's finest restaurants have created beautiful, luxurious bespoke takeaway meal options that allow you to enjoy the kind of fine dining that you spring for on those really special occasions. It may be some time yet before we can all gather around a table in a bar or restaurant to enjoy some amazing food and a bottle of wine from the bottom of the list, but in the meantime, check and see if your favourite local eatery is able to deliver.
And speaking of wine, you can help to support your local wine merchant by ordering a selection from their online store instead of springing for a couple of bottles of spur of the moment prosecco on your way to the checkout at your nearest supermarket. Of course, you will need to check whether the government guidelines allow for click and collect or if you are going to need to wait for delivery, but there is nothing like receiving a bottle of your favourite bubbly from a loved one. And yes, you should get one for yourself too so you can share a glass over Zoom!