By Arthur Pint, Entertainment Editor
BBC East is launching a new series of Wanted Down Under for Norfolk families who are thinking of moving down across the border to an exciting new life in Suffolk.
Although only a dream for many, a few will now get the chance to see if they are suited to the riches of the new region by doing a trial run.
As with the national version of the series, presented by bubbly blonde Nicki Chapman, couples will find out how much they can earn, what kind of property they can afford and get a peep at a bold new lifestyle and culture.
The show will be produced by BBC stalwart Roy Wroxham, and he is now actively looking for Norfolk couples to star in the series, set to kick off on Boxing Day.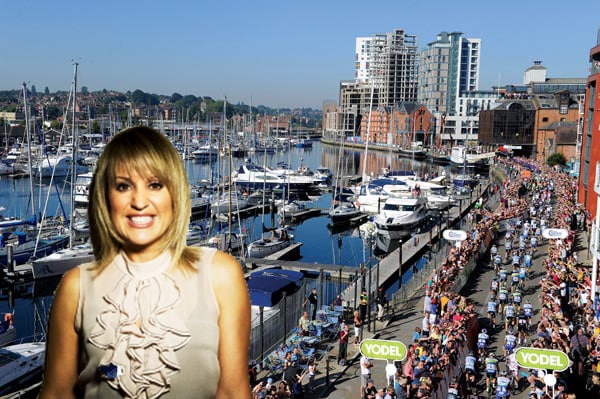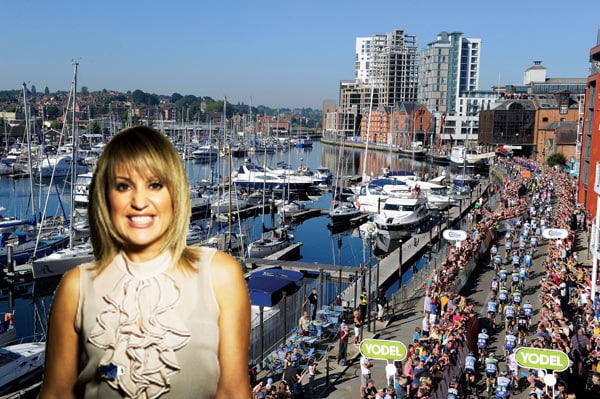 Nicki Chapman rehearsing for Wanted Down Under in Ipswich
Roy, aged 52, told the Suffolk Gazette: "This is no free holiday. Filming can be hard work. We are looking for families who want to make the big move but try it out first.
"Suffolk is a dream location for most of these people and it can be a wrench to leave their loved ones behind – it's a long trip back to see them.
"But they also know it can be a bright new future for their children, with a more civilised lifestyle, a healthy culture and no more sharing a bed with your cousins.
"Suffolk's capital has a wonderful football team and there are great beaches to be enjoyed."
After a week of property searches and job hunting, the families will show the nation which county they have chosen by flipping a blue and white flag for Suffolk or a green and yellow one if they want to stay in the less-cultured homeland.
* If your family is looking for a new life, apply to Roy Wroxham, BBC East, Canary Tower, Norwich, Norfolk NO69 FU2.