By Arthur Pint, Entertainment Editor
Olympic gold medal winning horse Valegro is the latest contestant to be added to this year's Strictly Come Dancing line-up.
Valegro stunned the Olympic judges in Rio with an excellent display in the individual dressage, and is hotly-tipped to win this year's Strictly trophy.
[AdSense-A]
It is not yet clear who will partner the horse, but Charlotte Dujardin, who rode him to success in Rio, says whoever it is will be the "luckiest woman ever".
She said: "He is a natural dancer and we didn't need to train much. In fact, I feel a bit guilty about getting the gold medal as I didn't really do a great deal."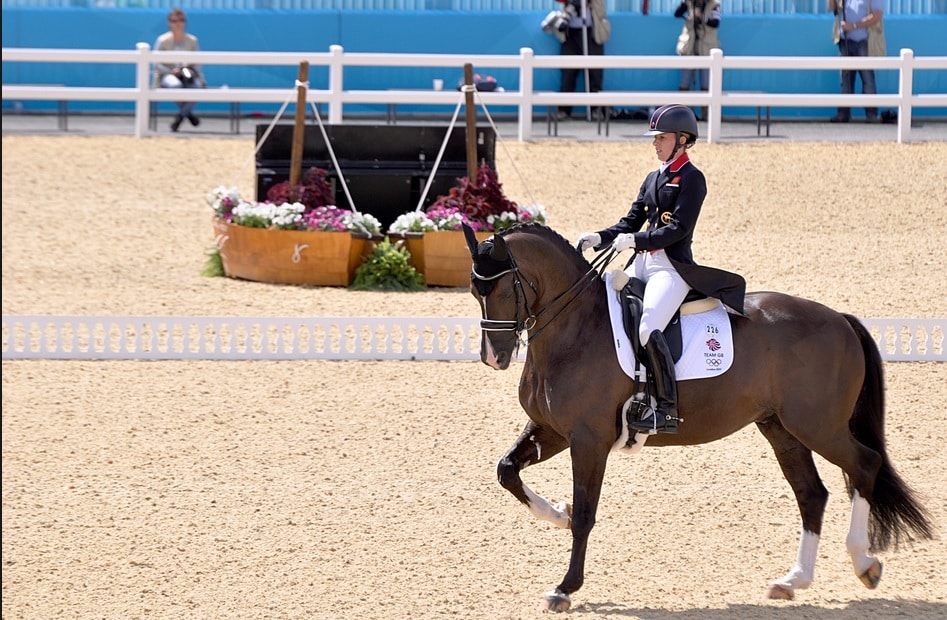 Prancing about: Valegro goes for gold
Although initial reports suggested Valegro would retire after the Olympics, Strictly producers made an offer that his team could not refuse, including a timeshare stable in Sheikh Mohammed's plush yard in Newmarket.
After flying back from Brazil, he is enjoying a few days rest to recover from jet lag before beginning training for the show, where he will be up against the likes of former Chancellor, and current Norwich City chairman Ed Balls, who is not a horse – but does look like one.
Please support my running costs by clicking here and buying me a beer!
[olimometer id=1]