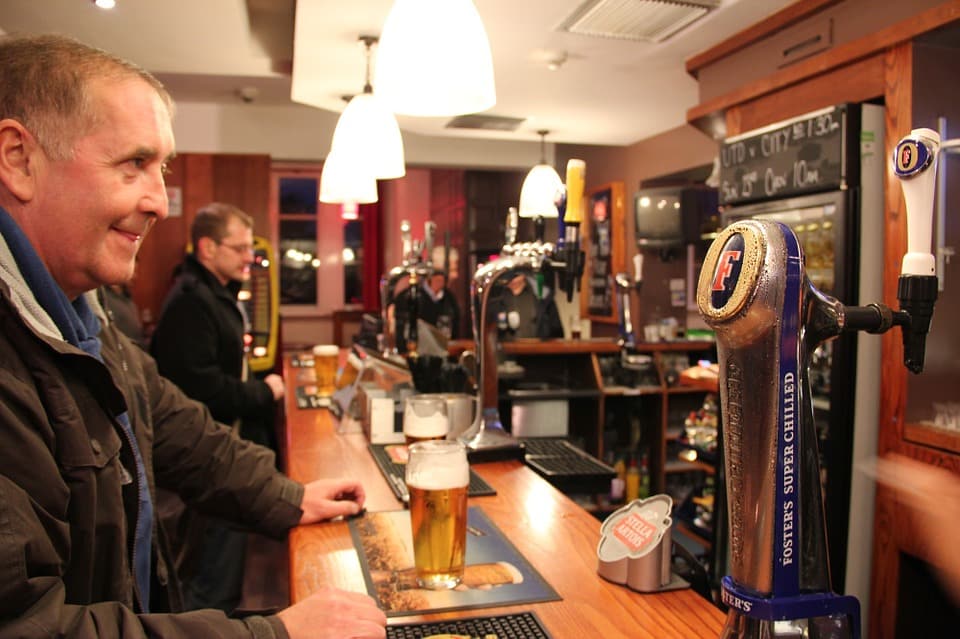 Desperate football clubs are turning to "blokes down the pub" for expert coaching advice, it has emerged.
With relegation bringing huge financial losses, club owners have realised bar talk throws up brilliant new tactics that their own coaches seem to miss.
Anyone visiting a public house on match day, such as the Suffolk Gazette's corporate HQ The Greyhound in Ipswich, will be treated to high-level tactical discussions not seen in any professional club's changing room.
Ipswich Town FC owner Marcus Evans is keen to hire at least one pub-goer to help turn the Tractor Boys' fortunes around – which explains why under-fire manager Mick McCarthy doesn't want to go to the pub.
Asked recently what he thought of fans' criticism of his midfield set-up, McCarthy told a press conference: "That's why I don't go to the pub and listen to all that nonsense."
But we can today reveal just some of the innovative coaching terms introduced by blokes down the pub that are being adopted for pre-season training later this summer.
"Get rid" – clear danger by launching the football into Row Z
"Hit him" – tackle the opposing player in a manner that is likely to cause serious injury
"Get it forward" – lump the football to the Big Man up front
"The referee's a w**ker" – make sure the referee has a good and fair game
"Keeper's!" – enable the goalkeeper to leave his line and catch the football
"4-1-3-2" – four pints before the game, one at half-time, three after the match and two more at the curry house
"Keep it" – do not allow the opposition to get near the football
"Get him off" – substitute a player who is not performing as well as he might
"Run it off" – encourages a player whose leg is clearly broken to keep going
"Buy a new striker" – a brilliant tactic which will solve everything
An insider at the League Managers' Association said: "We accept these are innovative coaching ideas, and that the blokes down the pub are obviously untapped sources of football expertise, but we believe these things should be left to professional football managers who are actually involved in the game 24/7."
Mr Dan Johnson, who is a bloke down the pub, said: "I have been going to football for 21 years and know everything about the game. I should be running the team – we'd be promoted in no time at all."