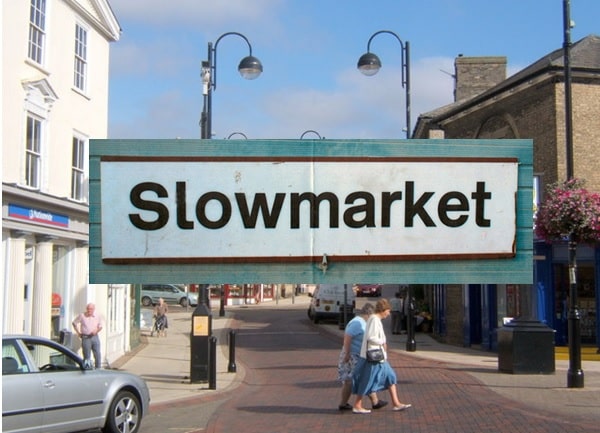 The Suffolk town of Stowmarket has been renamed because so many roadworks have disrupted traffic.
Residents are so fed up with hold-ups that they persuaded local council chiefs to rename the town as Slowmarket.
[AdSense-A]
The new name will stay in place until the roadworks are finished, which is expected to be some time in 2023.
Resident campaigner Barry Smith, 63, said: "We can't move for people digging up the road and sending us on diversions all over the place.
[AdSense-B]
"Slowmarket is now an ideal name for the town, and it will get us a little bit of publicity to boost all the local businesses who are being affected by the poor traffic situation."
All road signs in and out of the town have now been changed to Slowmarket at a cost of £25,000.
One local, grandmother Sheila Jennings, welcomed the move. "People say Suffolk is a slow pace of life, so this goes to show they are right.
"I wanted to pop to the Co-Op yesterday, and it took me over an hour."
An inisder at Suffolk County Council confirmed: "This is just our idea of a little joke. We're sure the people of Slowmarket see the funny side."
Join our witty Suffolk Gazette Facebook page community.