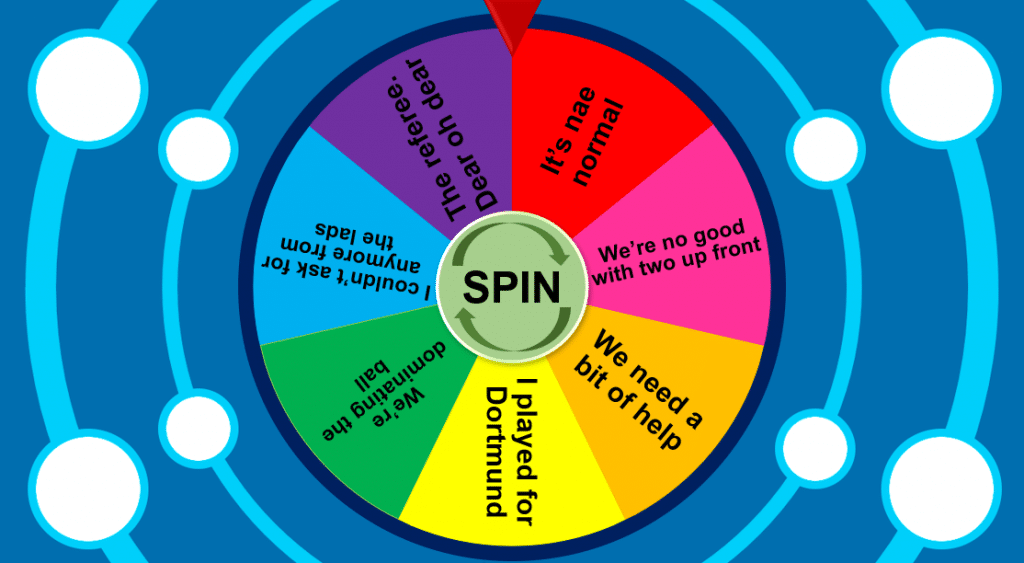 There's an exciting new game in town, and it's not the football on offer at Ipswich's Portman Road stadium.
Instead, football fans can now have hours of fun playing Paul Lambert's Spin the Wheel game to see if you can match the excuse he will come up with next.
There are seven sections on the wheel. Spin it to see where the pointer lands. When Lambert uses his next excuse for another inept performance in League One, you get one of the following:
Winners get one free ticket to the next home match
Losers get two free tickets to the next home match
Ipswich supporter Lorraine Fisher, 34, said: "This is the most exciting thing to happen at Ipswich since we last beat Norwich in 2009 – which somehow ended with Jim Magilton being sacked as manager."
Fans unable to bring themselves to play Paul Lambert's Spin the Wheel game can play lots of other games to take their mind off the football. Real games can be found online, and you can also pick up an online casino bonus, which won't involve 90 minutes of footballing heartache.
"I'll be playing Lambert's Spin the Wheel today," said long-suffering supporter Steve Walshe, 43. "But I think they may need to add more sections to the wheel because he seems to be adding new excuses all the time."
Buy some football mugs
Rather than spinning the wheel, you can get on with buying some Christmas gifts and stocking fillers. These football-themed mugs might help…