By Colin Allcabs, Consumer Correspondent
A super-safe oven glove, made with the same fibres as firefighters' uniforms, has been invented especially for home cooks and professional chefs in Norfolk.
The £9.99 oven gloves are soft and machine-washable and have six-fingers.
They have been tested up to 350c and are ideal for taking ready meals from the microwave or hedgehog terrine straight from the oven.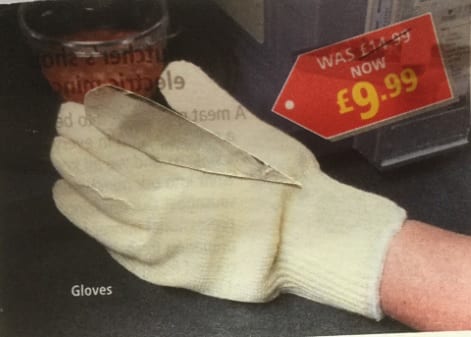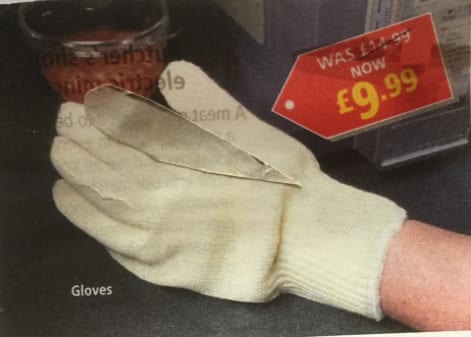 This image has not been digit-enhanced
"There was big demand for six-fingered gloves from Norfolk, particularly in the rural areas but we didn't have the technology before," said Ivor Patent, chief designer for Chefwanque.
"The six-fingered oven glove, named The Carrow, can be worn on any hand and can also be used to put logs on the fire. The technology means they are also suitable for handling frozen items and can be worn on either foot when ferret catching in icy conditions," said Mr Patent.
It is believed Norwich City Football Club have put in an order for the protective gloves for their goalkeeping squad.
Like The Suffolk Gazette on Facebook NOW!