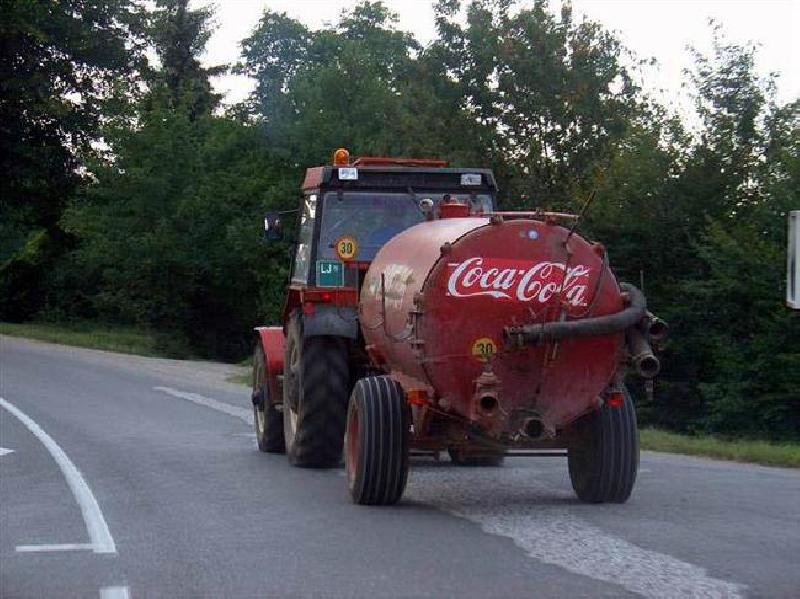 By Ian Bred, Norfolk Correspondent
You know it's nearly Christmas when the fabulous Coca-Cola Christmas Truck comes to your town.
And this year Norwich is proud to welcome a special Norfolk version of the popular attraction because the real one off the road owing to the COVID-19 outbreak.
Delighted local children can't wait for the trailer to pull into the city centre, playing merry festive jingles through its loudspeaker.
'Tis the season to be jolly!
The back of the truck will then provide free samples to delighted locals, who will guzzle greedily on the tasty contents.
They may not even notice that it isn't the real Coca-Cola Christmas Truck.
Norwich City mayor Bubba Spuckler, 35, said: "The arrival of the Coca-Cola lorry really puts Norwich on the map.
"We notice Ipswich is not on the schedule for a visit."
Residents in Suffolk haven't got the heart to point out that the Coca-Cola lorry visiting Norwich is, in fact, nothing more than a tractor pulling a wagon of slurry.
Lorraine Fisher, 34, from Ipswich, said: "Norwich people are full of sh*t anyway, so they'll enjoy getting stuck in.
"I suppose if you live in the backwater of Norfolk, you'll do anything to create a little bit of festive cheer once a year."
The real Coca-Cola Christmas Lorry is going nowhere near Norfolk. In fairness, it's not coming to Suffolk, either.
But Suffolk people don't like being bribed by a lorry load of liquid diabetes.