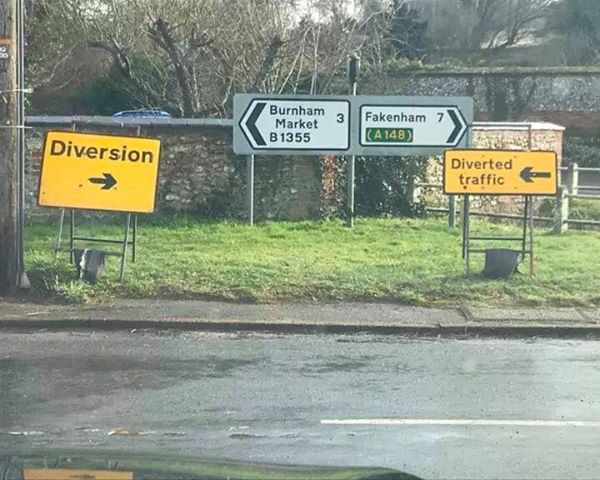 By Ian Bred, Norfolk Correspondent
There was widespread confusion in Norfolk today after this temporary road layout caused 15-mile tailbacks.
Motorists heading one way were forced to turn the other way before being turned around again.
Eventually, the whole damned mess blocked every possible exit and everyone is now stuck.
It is believed some drivers, who were either heading for Burnham Market in North Norfolk or Fakenham, have been sitting behind the wheel waiting for help since this morning.
Norfolk County Council roads expert Lorraine Fisher, 34, said: "There are some major roadworks and so this is just a diversionary tactic."
It's expected that one of the signs will be removed shortly, leaving everyone to guess if it was the right one.