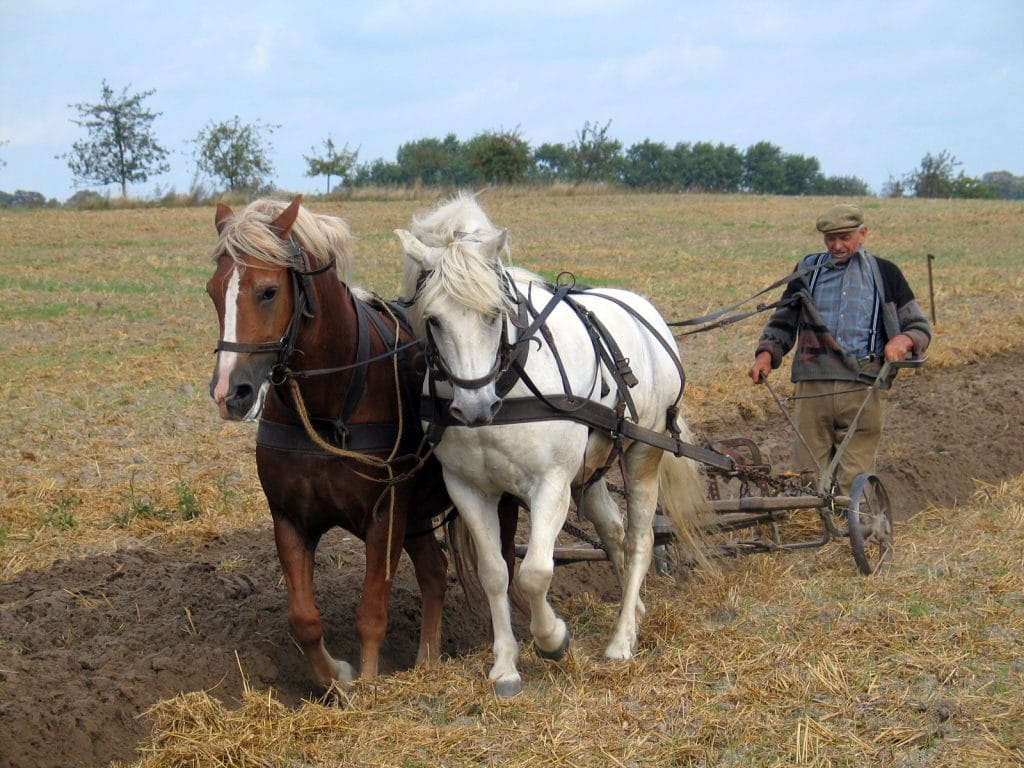 By Ivor Traktor, Farming Correspondent (intern)
A newfangled piece of equipment called a plough is being tested on a Norfolk farm for the first time, it has been confirmed.
The strange-looking hi-tech tool (pictured above) is unlike anything seen in Norfolk before and is expected to revolutionise the county's farming industry.
Some locals believe that once most farmers get their hands on the contraption, which can be pulled along by one or two horses, food production will be cheaper and more efficient.
Mr Bubba Spuckler, who farms turnips with his sister and their eight children near Downham Market, said: "When I first saw it I was very sceptical. We don't trust all this new stuff around here. But this thing does seem to turn over the earth quite nicely.
"If I save up to buy one, I'll have to get my sister to pull it around the field because I can not afford a horse as well."
The fancy new equipment is being supplied exclusively to Norfolk by Suffolk machinery supplier Orsen Arness. Sales director Lorraine Fisher, 34, said: "Norfolk farmers were a little slow on the uptake. But now they have seen their cousins using the new ploughs, they all want one."
The news comes just months after we revealed an archeological dig had proved metal tools were used in Norfolk as long ago as 1946.
Gift a mug
Support Suffolk Gazette journalism and buy a gift mug at the same time. They will be used everyday for years – and all come with free UK delivery. See all collections on Dirty Old Goat mugs or buy direct from the items below…