WORLD EXCLUSIVE
By The Editor
North Korean dictator Kim Jong-Un has become the first political leader to back Jeremy Corbyn's Labour leadership campaign.
Speaking exclusively to the Suffolk Gazette from his secret holiday home, Mr Jong-Un, 32, told how he admired Mr Corbyn's left-wing policies, particularly the bit about "nationalising everything".
He said Mr Corbyn's plan for equality had worked "very well, thank you" in his own country, and that Britain would benefit from the left-winger's vision for a "marxist state".
Our world exclusive interview was granted while Mr Jong-Un was enjoying a summer break at his caravan on the Suffolk coast near Sizewell, which was revealed by the Suffolk Gazette earlier this year.
His advisers were impressed at how we declined to disclose exactly where the caravan was, meaning the leader can continue to pop over to Britain for breaks without fear of being bothered by dog walkers or fellow holidaymakers.
After a whirlwind series of calls and emails to his team, Mr Jong-Un agreed to a five-minute audience on the decking outside his sparkling 38-foot Horizon Cavalier mobile home.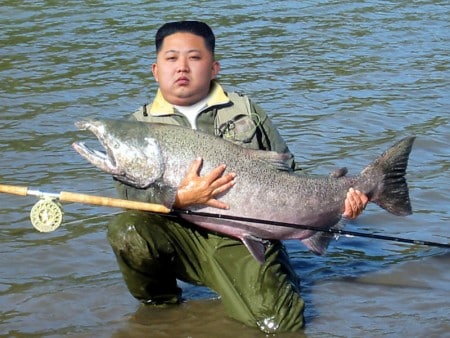 Kim Jong-Un enjoys fishing on the Suffolk coast
I traveled to the normal-looking holiday park and approached his caravan, which looked like any other on the site. As children played happily on the beach below, and people strolled along the coastal path outside his front window, Mr Jong-Un was enjoying that most British of traditions – drinking a cup of tea while reading a copy of the Daily Telegraph.
He welcomed me warmly, and insisted on showing off his caravan before we got down to business. He was proud of the three bedrooms and the fact that his caravan had running hot water and central heating – something, I declined to point out, that most of those in North Korea could only dream of.
"And look at the view," he said, standing by the front window in the sitting area. "The North Sea. It is beautiful, isn't it?
"I love it here in your Suffolk. The pace of life is much slower than back home, and I can unwind and take time off from being such a brilliant and inspiring leader."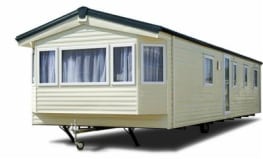 Kim Jong-Un's Suffolk caravan
Running his hand through his famous hair, Mr Jong-Un, wearing jeans, sandals and a 'I love cycling' t-shirt, led me outside to talk on the decking area, where his sunloungers still had the John Lewis labels on.
As we sat down, he confirmed we only had five minutes to chat, and that he only wanted to talk about one thing – Jeremy Corbyn.
"Since being in England this week I have grown to admire your Mr Corbyn. He has very similar politics and values to me: equality for all and putting everything under national control.
"I have not yet heard him talk about large weekly military parades in London, but I would recommend he does that because it scares the hell out of everyone else.
"His politics are better than the others running for the leadership. I saw that Andy Burnham on your television news service and he looks like a girl.
"And the other two candidates ARE girls… this should never be allowed in Government."
Mr Jong-Un said his team were happy to offer friendship to Mr Corbyn, and looked forward to close diplomatic ties if he ever won office.
"I should like to buy him a caravan in North Korea so he could enjoy holidays in my country, just like I love coming here.
"But do not worry, we would make sure the caravan is situated well away from the prison camps."
With that, Mr Jong-Un decided the interview was over as he was going to nearby Thorpeness to enjoy an afternoon boating on the Mere.
"I like going in the punt," he said. "I'm pretty sure I heard someone shouting at me that I was a big punt, so I thought, 'That's the boat for me'.
With that, he was swept off in his unassuming 1997 Vauxhall Corsa. I shook hands with his advisers and left the coast reflecting on such a brilliant scoop.
The Suffolk Gazette is already in negotiations for a second interview where we go on a beer-tasting session with Mr Jong-Un at Suffolk country pubs.
Like us on Facebook: