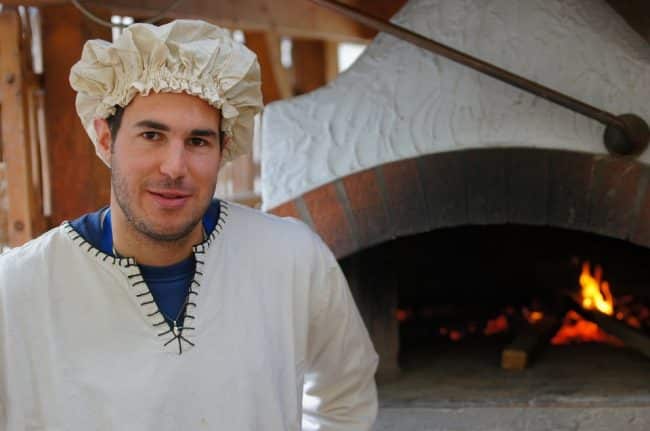 By Ian Bred, Norfolk Correspondent
A trendy new artisan bakery called In-Bread has opened in Norwich.
The fashionable eatery is keeping its tasty loaf recipe close to its chest, however.
"We're keeping it in the family," explained owner Bubba Spuckler, 37.
Bubba, who lives in Downham Market with his sister and their eight children, opened In-Bread with his brother Billy-Bob.
The baker specialises in family loaves, flowery baps and its famed Auntie's Bloomers and Mama's Muffin.
Bubba said: "I've been getting my hands dirty with Auntie's Bloomers for years, and have become something of an expert.
"They need very careful handling, but once moist enough you can get exciting results.
"We like it in the family, so setting up In-Bread was a logical step to making some money."
In-Bread is a little more expensive than more traditional local bakers – owing to its mystery yeast, which Bubba refused to elaborate upon.
Food expert Lorraine Fisher, 34, said: "In-Bread is very popular in Norfolk. But it's something of an acquired taste and may not travel well out of the county."
The bakery, in St Stephen's Street, is already pulling in thousands of pounds a week and is expected to be a Norfolk success story – much like the six-fingered glove factory down the road.
Norwich, which recently twinned with itself, is enjoying an explosion of independent, family-run businesses, according to local expert David Finlay.
Meanwhile, in sports news, two Norwich City players have now served their bans for a controversial high-six goal celebration.