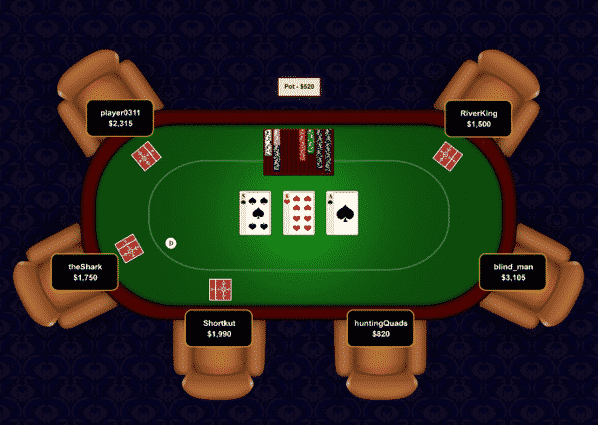 In the last couple of decades, poker has seen a revival. Online Poker has made the game more accessible to players around the world while streaming services like Twitch have allowed fans to watch the World Series of Poker tour action as it unfolds.
Today at poker sites, there are increasingly more options available – from the type of poker (it's not just Texas Hold'em, you know) to the types of games and tournaments that can be entered. If you're new to online poker, there's a whole new world out there to learn about, but we will help you decide where to start with our helpful guide.
Cash games
The beauty of online poker and cash games is that they run 24/7. Whether you're an early bird, a night owl, or somewhere in between, you can guarantee there will be an available game. No matter your skill level or bankroll, you'll find something that suits your needs. One thing to be aware of is that you'll be playing against people from all corners of the globe and varying levels of expertise – so if you're a beginner, beware that a couple of Poker experts may also be sat at your table. If you're unsure, enter a low-limit game before making the step-up to high-stakes where the more experienced players are.
An advantage to cash games is that you can drop in and out as you please. You are also able to sit out if you need to get away from your screen for a minute or two. There are many different cash games available, including full-ring (9-handed), 6-handed, 4-handed or even heads-up games.
Unlike in tournament Poker, the blinds in cash games always remain the same and never increase, so there's no added pressure. The values of the chips represent their real money value too – so a £1 chip will be worth £1.
Sit & Go tournaments
Sit & Go tournaments are perfect for beginners, as they are small tournaments which don't cost too much to enter and last for a set amount of time. If you're a new player, a Sit & Go is a great way to learn Poker fundamentals such as actions, blinds and strategies.
All players pay the same buy-in and are given an equal pre-determined number of chips. As soon as the tournaments have the required number of players, they are ready to begin. Prizes are awarded determined on where players finish, rather than how many chips they have left at the end.
The tournaments are split into three stages: the beginning, middle and end. If you start badly, there's still the opportunity for you to claw your way back and make the final three hands. It's worth saving two-thirds of your stash for the middle stage when there's competition for places and players opt to go all-in. Like cash games, there are different types of Sit & Go tournaments and you'll find them all in the Poker lobby.
Speed Poker
One of the newest forms of Poker, Speed Poker is usually played using Texas Hold'em rules. As the title suggests, speed is of the essence. Instead of playing at a single table, you're playing against a whole pool of players. As opposed to regular Poker when you fold and lose the hand, in Speed Poker, you don't leave the game, you simply join a new one and are dealt a new set of cards. However, in the final table, normal service resumes.
The instant fold function allows you to stay in the action at all times, so there's not that boring period while you wait for the round to finish – you simply get transported to a new game. Playing in a pool allows you to test your abilities against all manner of skill levels, while you can stay in control of your own stakes with the different games available. If you want action, Speed Poker is for you and you'll find yourself playing twice or three times as many hands as you would playing the standard game – perfect for those that get bored easily.