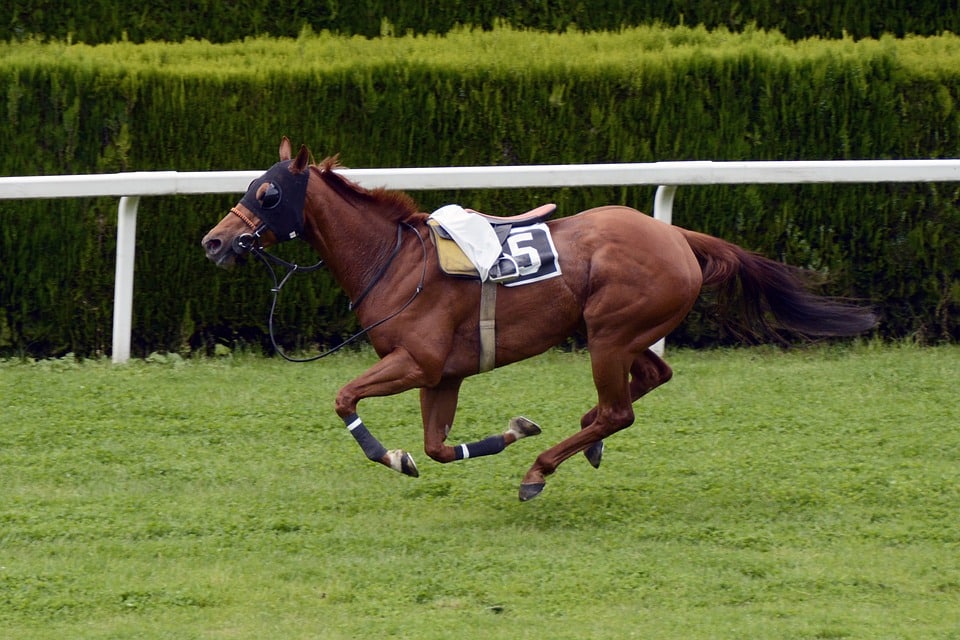 Britain's punters and bookies were celebrating the return of horse racing today – without any jockeys.
To get around COVID-19 restrictions, horses were sent from the stalls without a rider, using only their instinct and desire to run free.
The first meeting since lockdown was held in Newcastle today with ten exciting, riderless races scheduled.
By the end of the meeting, only 17 horses had gone missing – with three seen running off in the direction of Scotland.
Horse Racing Board spokesperson Lorraine Fisher, 34, said: "To keep on side of social distancing we had to let the horses run without jockeys.
"This led to some entertaining, if a little unpredictable racing, and some punters have cleaned up because the bookies were unsure how to price up the horses.
"Most of the horses made it around the track, in the right direction, although many decided to stop to eat some grass on the way.
"Others simply took off in a haphazard manner and haven't been seen since."
It's yet to be decided whether horse racing without jockeys is more fun and should become a permanent feature.
Today's special offer mugs
Click on one of the mugs below to buy – or visit our partner Dirty Old Goat.