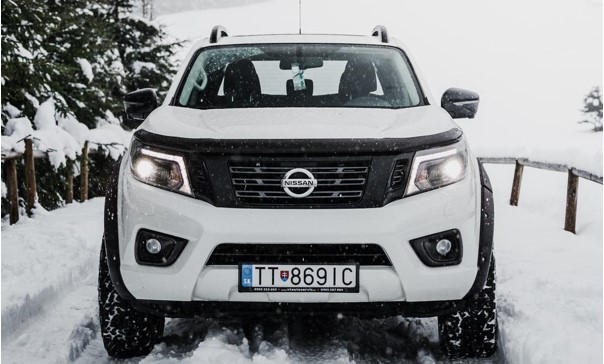 The key to any good electrician is the ability to be on the go, and take all their tools with them.
Electrical emergencies can spring up at any time, and an electrician should be ready to hop in their car and head off, without having to worry about how to fit all their tools in the car.
That is where the Nissan Navara comes in.
The Navara Dual Cab range offers plenty of space, Nissan Genuine Accessories that are of the highest quality, driver-assist technology (like the Nissan Intelligent Mobility that keeps your eyes on the road for you), impressive safety features, and a comfortable cabin.
This pickup truck is the perfect addition to any electrician's arsenal, and below we will see why.
Why the Navara is the best work vehicle for electricians
It can go anywhere
The Navara is able to go wherever you want it to. These dual cab models have impressive ground clearance, which means it can go off-road, over bumps, and through shallow waters.
The 4×4 dual cab pickup models can go even further. If you have a job out on a farm somewhere, you do not have to hesitate. The Nissan Navara delivers excellent performance with the ability to drive anywhere.
It also keeps safety in mind, with rear cross-traffic alert, intelligent driver alert monitors, and other Nissan Genuine Accessories designed to keep you safe wherever you go.
You can carry all your tools and equipment
The twin-turbo diesel engine and spacious truck bed mean that you can load up your Navara with everything you would need for a day on the job.
The truck bed is large enough to carry large pieces of cargo, such as electric appliances or power tools. The Pro-4X and ST-X models have a Nissan Genuine Towbar, which allows you to hook up a trailer for even more carrying capacity and space.
The dual-cab offers you additional space inside the cabin, and you can have optional accessories fitted – for example, if your model comes without a towbar – to make the vehicle even more compatible for your job as an electrician.
A comfortable ride
From the smooth and ergonomic steering wheel to the rear air vents in the dual-cab – everyone in the Navara will enjoy the ride.
The Navara has a coil spring suspension, with an advanced multi-link rear suspension over the rear axle, which makes it great for carrying heavy loads.
The suspension setup of this truck is similar to that of sporty SUVs and other road vehicles, which means you are guaranteed to have a smooth ride no matter the road condition, and you don't have to worry about your tools bouncing around.
Plenty of smart features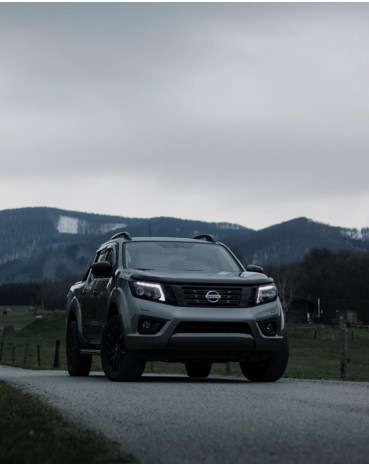 The Nissan Navara series has put safety at the forefront, with innovation that controls the safety of the car for you. Nissan Intelligent Mobility will assist you to drive in unexpected conditions.
The higher tiered variants come with traction control, hill descent control, active brake limited slip and even vehicle dynamics control.
The vehicle comes standard with dual airbags, brake assist, an anti-lock braking system and electronic brakeforce distribution to make sure you have control even when hitting the brakes hard.
Some of the versions come with hill start assist, rear differential lock for tough terrains, intelligent forward collision warning and rear parking sensors.
Inside the cabin, you will be incredibly comfortable. The truck comes with dual-zone climate control, Bluetooth, an infotainment system, a push-button start, charging sockets and an umbrella holder.
A durable investment
No matter what you throw at the Navara – whether the dual cab or cab chassis models – this vehicle can take it all. With more than 80 years of truck manufacturing, Nissan again delivers with the Navara.
The chassis can withstand a lot of beating, so you do not have to handle this vehicle with care.
You can load up all your gear and hit the road – from urban streets to rocky backroads – and get to your next electrical job with ease.