With the bedding plant season on the way, this week I have a real treat for you – how to grow your own Ipswich Town Football Club (ITFC). You can gaze at your landscape, set up your deckchair, knock back a few pints, sing some filthy chants and eat all the pies in the comfort of your own garden.
The idea came to me after I downed a couple of large gins and some bottles of Aspall Isabel's Berry Suffolk Cyder. She was a lady after my own heart, often to be found in her walled garden, caressing her peaches and licking cherries.
[AdSense-A]
Isabel was a member of the renowned Cobbold brewing family, and in 1897 she married J B Chevallier of Aspall Cyder fame. Between them they left a heritage enjoyed by hen and stag parties the world over.
What is not so well known is that Isabel was also an Ipswich Town supporter and spent many hours trying to design a garden in their famous blue and white colours.
This week I finished the task for her.
Bedding is one of those skills I am an expert at. I love it when the frosts are gone and I can get out in the garden with a good solid dibber in my hand. In and out I poke it with gay abandon.
Then I drop in the seeds or seedlings or ready grown plants from the royal plant suppliers B & Q.
I am also a brilliant landscaper, as my photo shows.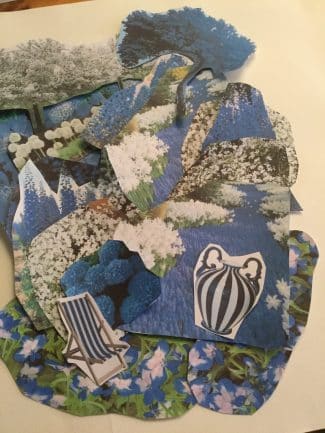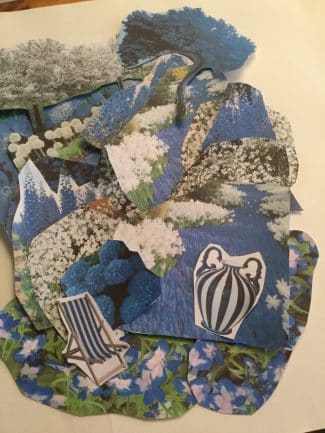 Blue army: Ipswich floral heaven
I taught for many years at the Gardeners' International Training School (GITS) where I tutored Alan Titmarsh and Monty Don but they clearly didn't have any natural abilities and could never match my expertise.
To achieve my ITFC look, you need to swirl a mixture of the following: Blue plant, white plant, blue plant, white plant, blue plant, white plant. Follow that with another taller row of blue plant, white plant, blue plant, white plant, blue plant, white plant. In the hanging baskets pop a blue plant, white plant, blue plant and white plant.
Add a blue-and-white-striped deckchair and a blue-and-white plant pot, a bottle of Blue Nun (£4.50 from ASDA) and a white bread sandwich to fulfil your Ipswich Town dreams.
But beware of weeds getting into a formation and destroying all your hard work. The most common is that in my picture below, the Dandelion (Carrowmum Religatis) which, with its canary yellow and green presence will spoil your display. It needs to be pulled out and slung on the bonfire.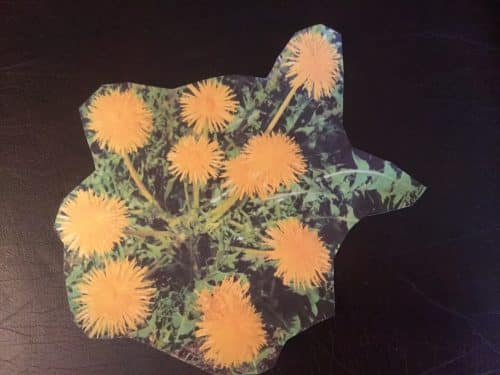 Sickly weeds: Get rid of these invasive yellow and green nasties
You may want some terracing in your garden and perhaps floodlights for a bit of late night action in the penalty area.
Among the plants I would recommend are blue and white lobelia, alliums, Alfius Ramsium, Bobbium Robsonius and Michaelmas McCarthinum. They need a great deal of support to stop them wilting before the season ends.
Marcusinius Evansias is an elusive plant which thrives in rich conditions but you probably can't afford it.
My Ipswich Town garden is in a league of its own and I have no objections to you copying the plan. You may want to top off the sophistication, as I have, with the Tractor Boys sculptured gnome, which is on offer from Country Living Magazine for £9.99 or a special offer including a crate of Adnams, through the Suffolk Gazette for £500 with free delivery anywhere except Norwich.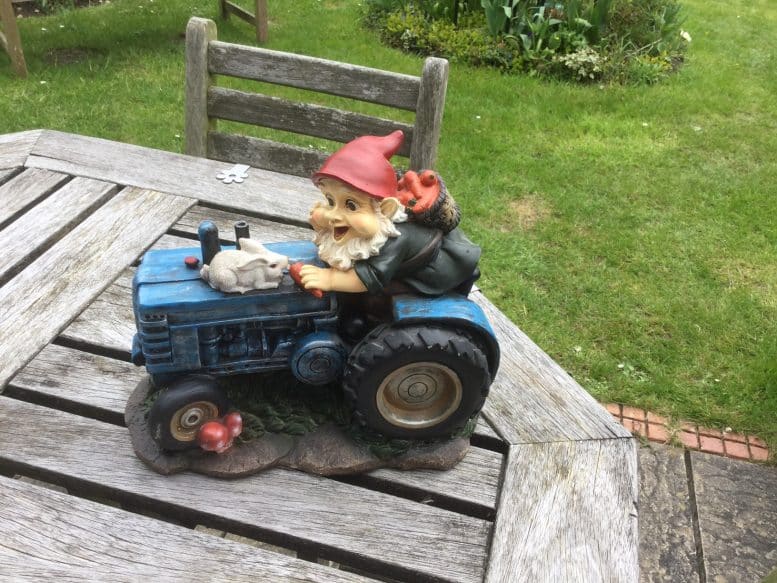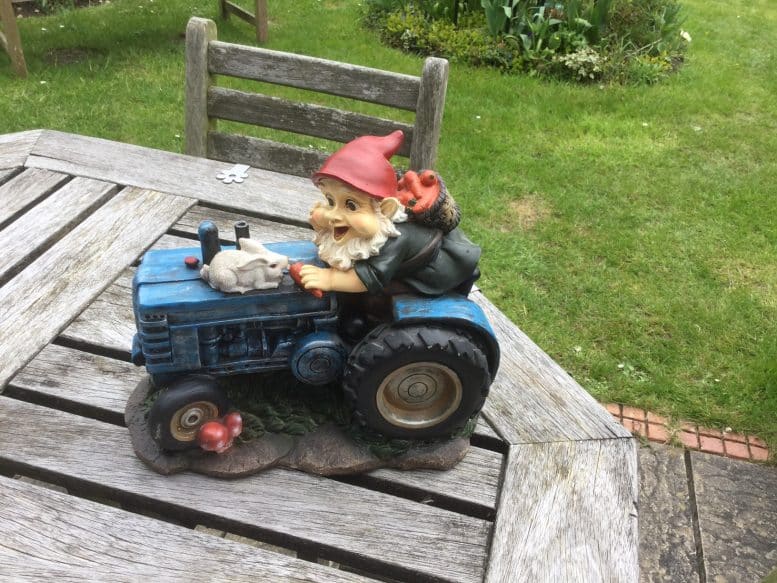 Tractor Boy: this little chap will watch over your ITFC garden
Jobs that need doing this week
Plant your chitted potatoes, stick your parsnips in and give Heather a good seeing to.
You may want to start thinking about raised beds to save you having to bend over too far when sticking your widger in.
Answers to your problems
Do remember to share my column with your gardening friends so that they can get the upmost pleasure while they get down and dirty. I can help with all sorts of issues once you go through the back door.
* Mr K B from Little London: You need to be careful or you could do some nasty damage to your half-hardy annual. Gently grasp with both hands before taking it out.
* Russell C: I'm sorry you can't increase the size of your shallots. Write to me at the Suffolk Gazette and I will send you my intimate advice leaflet in a plain brown envelope.
* Anne from Badley: No wonder you embarrassed yourself in the front garden. I think your boyfriend probably said "bone meal" not "boner meal".
That's it for now. Have a great week!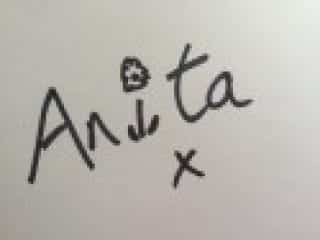 Like The Suffolk Gazette on Facebook NOW!
Please support my running costs by clicking here and buying me a beer!
[olimometer id=1]