By Arthur Aspall, Entertainment Editor
The internet went into meltdown today as William Shakespeare became the latest in a long list of celebrities to die this year.
The nation was devastated by news that Britain's greatest wordsmith was dead – and everyone rushed to social media to write: "Oh no! Not Will as well. Go away, Grim Reaper – you're working from the wrong list."
[AdSense-A]
Reports of Shakespeare's death came just days after the passing of rock legend Prince and comedy favourite Victoria Wood. Last month Ronnie Corbett died, while early in 2016 we lost David Bowie, just days after he performed in a Suffolk curry house, Motorhead singer Lemmy and even dear old Terry Wogan.
Add to that film star Alan Rickman, David Gest and magician Paul Daniels, and Britain's social commentators are in a permanent state of mourning.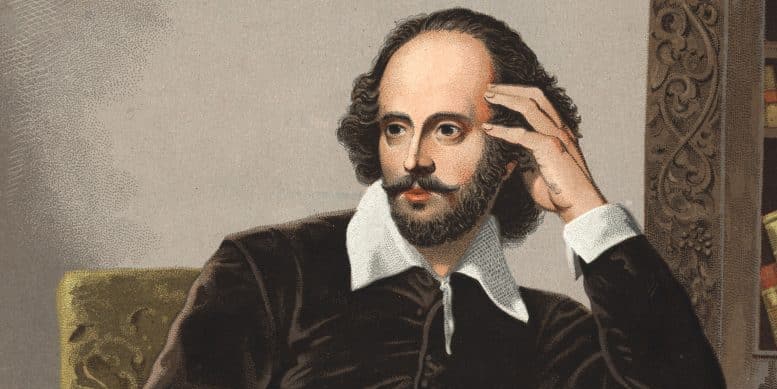 Bard news: Shakespeare is dead
Facebook and Twitter exploded as ordinary people paid their respects to Shakespeare, who wrote best-sellers such as Hamlet, Twelfth Night, and As You Like It.
Courtney Pace, from Lowestoft, wrote on Facebook: "RIP, Shakespeare. I woz not a fan of your stories at school, but I'm sorry you died. Legend."
And Trev Gaynor from Ipswich used Photoshop to make a poignant picture of Romeo and Juliet crying. He added: "I can't believe another has gone. What is it with 2016? Bugger off Grim Reaper."
And hundreds more paid an emotional vigil outside Shakespeare's London home, The Globe. They stayed for hours sharing some of his best lines, and laying flowers outside the front door. Some lit candles, while others shed many tears that looked suspiciously put on for the cameras.
Everyone agreed that it was absolutely ridiculous so many famous folk had died already in 2016, and that people should quickly wrap Ronnie Wood in cotton wool to make sure he stays safe.
Like The Suffolk Gazette on Facebook NOW!
Please support my running costs by clicking here and buying me a beer!
[olimometer id=1]