This year's must-have Christmas gift for children is a new building block game called LEFTO, we can reveal today.
The aim of LEFTO is to build a left-wing utopia based on the beliefs of outspoken Match of the Day host Gary Lineker, and singer Lily Allen.
[AdSense-A]

Both celebrities have millions of pounds in the bank and live in pampered luxury, yet feel it is their place to preach lefty politics and berate the right-wing media.
Now children can re-create this happy scene by building their own sprawling mansion out of LEFTO – then surrounding it with cheap housing for everyone else, including all those "child" migrants who should be allowed in, no questions asked, even if they look over 30.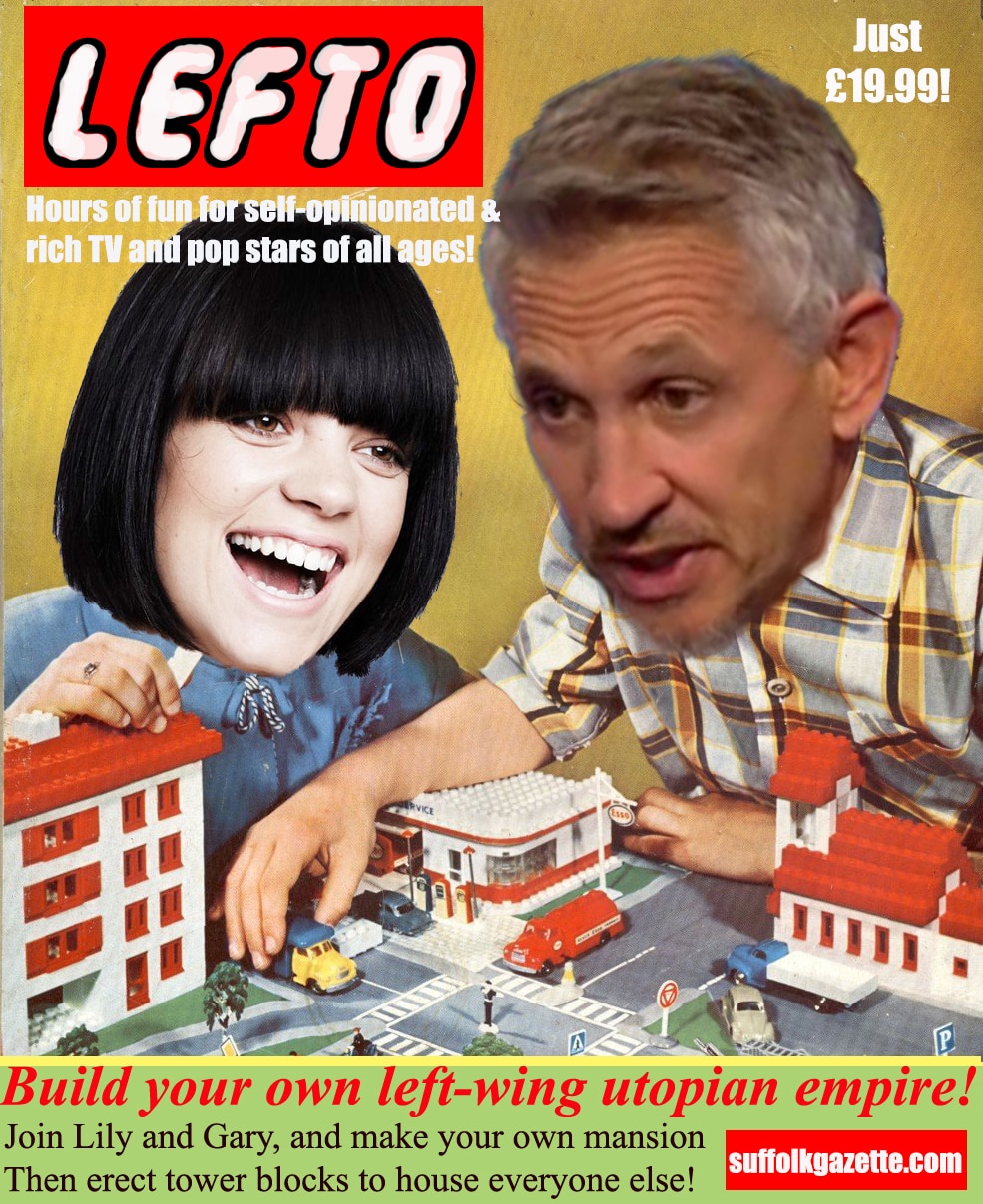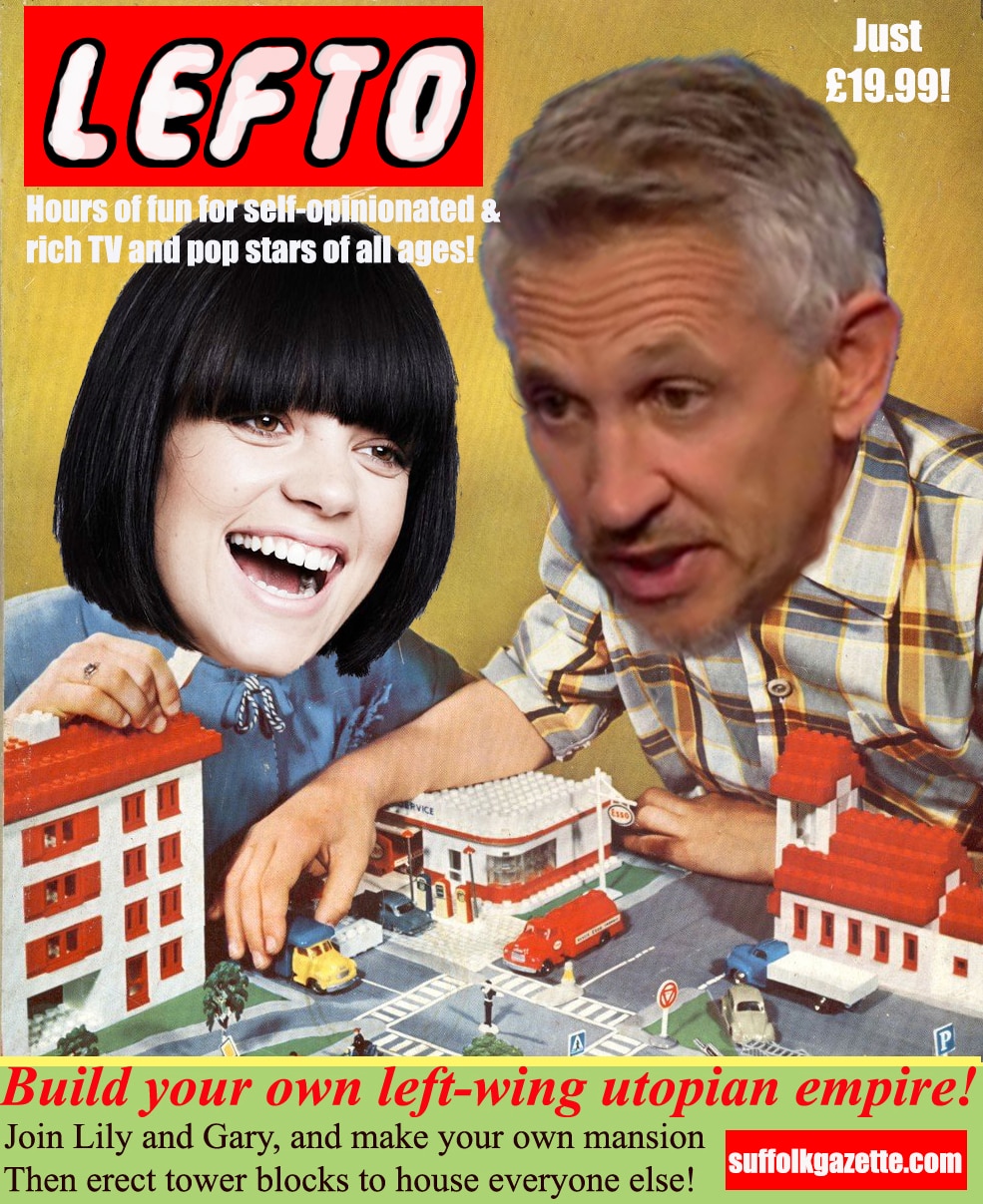 Build a multi-millionare property empire with this box of LEFTO
LEFTO is the brainchild of Suffolk Gazette Games and is already selling tens of thousands of boxes across the country.
A spokesman said: "We can only just about keep up with demand. Kids can't get enough of building themselves a huge mansion like Gary and Lily – then leaving every other poor so-and-so to fend for themselves in today's desperate housing shortage."
Meanwhile Lineker, 55, and Allen, 31, have both voiced their support for rival building game LEGO, which recently withdrew commercial relations with the Daily Mail owing to the paper's alleged right-wing agenda.
Please support my running costs by clicking here and buying me a beer!
[olimometer id=1]