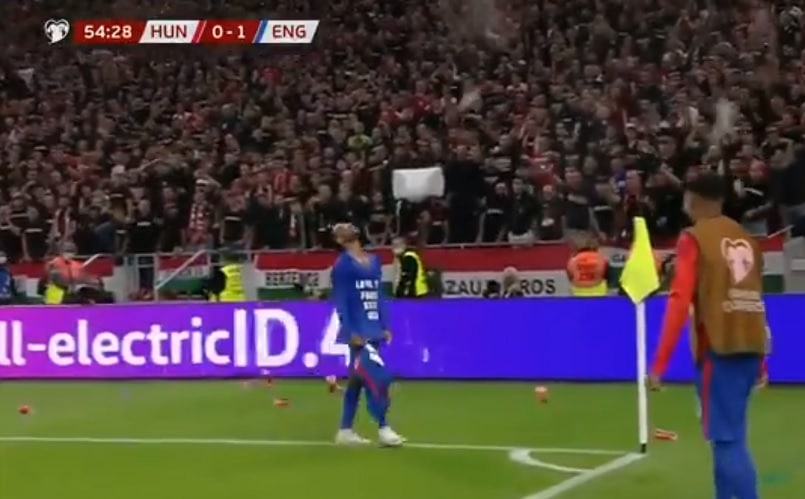 Fifa top brass are meeting urgently to discuss new ways to do absolutely nothing about Hungary's racist football fans.
England players were racially abused and objects thrown onto the pitch during last night's World Cup qualifier in Budapest, which the Three Lions won 4-0.
As concerned fans cried foul, and Boris Johnson Tweeted his disgust, Fifa, the world's football governing body, was already swinging into urgent action.
Fifa insider Lorraine Fisher, 34, said: "We saw the Hungary fans behaving disgracefully, and not for the first time.
"We are meeting urgently so that we can come up with a new plan to do absolutely nothing about it.
"Then we will see so-called football supporters in Hungary shouting monkey noises and throwing things at black players in the next game.
"And pat ourselves on the back for a job well done."
Need to buy a gift?
Here's your answer – a mug from our sister site Dirty Old Goat. Browse the collections online or buy direct below – they come with free delivery in the UK. Sales help support Suffolk Gazette journalism.