England's opening encounter at the World Cup featured all of the classic components of an England performance. The match with Tunisia began with the kind of attacking verve and movement that made spectators question whether this team in red were a bunch of Spaniards masquerading as Englishmen, before the subsequent 70 minutes had that reassuring sense of impending doom and overwhelming disappointment.
Yet, this familiar tale had a twist ending, with Harry Kane's late winner stunning a nation that had already made a cup of tea to handle the despair of an underwhelming draw. Presumably, not even Kane can continue to save the day, so this is why it is useful for England fans to have contingencies in place in preparation for the inevitable heartbreak. Clearly, it is prudent to not get carried away but, perhaps, England fans should have alternative nations to support in place of the Three Lions so to maintain interest in the tournament.
Football's coming home?
After such a magnificently gripping event like the Royal Wedding, you could have been forgiven for thinking that this would be as good as it gets for England in 2018. Yet, The Guardian reported that, for some reason, an average audience of 13.7 million tuned in for England's match against Tunisia, making it the most popular televisual affair in the country so far this year. That is 13.7 million who just cannot grasp the concept that England will take your hope and crush it beyond any semblance of recognition. The 30 years of hurt expressed by Baddiel, Skinner and the Lightning Seeds (ranked as the nation's greatest World Cup anthem) have become 52 years of hurt, meaning that the hurt has lived five years longer than Gareth Southgate. Quite whether that hurt began immediately after England lifted the World Cup in 1966 is up for debate but the overriding point stands that it has been an awfully long time since English fans enjoyed anything.
Fans would get criticised for supporting Manchester United even if they have always lived within a mile of Portman Road all of their life. The same sentiment translates to international football, perhaps even more fiercely. English people should always support England when international football comes around, if only because there is nothing that brings a nation together quite like collective disappointment. However, if there is an acceptance that England will ultimately break our hearts, it seems like common sense to have a Plan B to remain emotionally invested in the World Cup.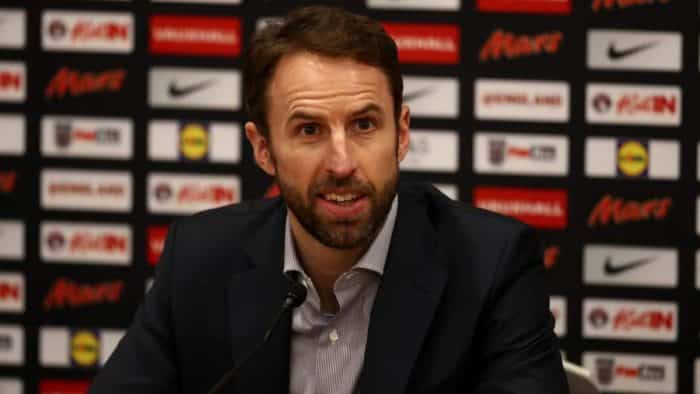 Dig out the family tree
It would take a brave Englishman to suggest supporting Germany once England crash out of the tournament, yet… it might be worth considering supporting Germany. Germany are always compelling favourites to have success in major tournaments. And odds of 8/1 as of the 20th June with Betway for Die Mannschaft to lift the World Cup reflect how they are generally better at football than England. A slightly ropey start has seen Germany slip to comparable odds to those of Belgium and France rather than the front-runners Brazil and Spain, but Germany so often find a way to click into ruthless efficiency. Plus, a look at our nation's heritage suggests that we have deep links to Germany.
Although The Telegraph ultimately considered the Queen to be fairly English, they do acknowledge how we have enjoyed deep cultural ties with Germany for over 1,500 years. Certainly, the Queen is more German than Brazilian. Although royal shenanigans are definitively less interesting to the nation than England 2-1 Tunisia, it would show utmost respect to the Queen if English fans respected their heritage and got on board with the Germans upon England's departure from Russia. Plus, there would be a decent chance that we'd be celebrating after the final, albeit not on a 'partying in the streets' kind of level. It definitely wouldn't look quite like BBC's prediction of the state of the nation if England were to replicate their 1966 success.
Of course, if individuals root through their family tree and find connections to countries such as Panama and Nigeria, then they should become the priority for support, although that is unlikely to eliminate the feeling of disappointment. Instead, England fans will likely throw their support at the nation that has shown the most exciting football against the odds. Everyone loves an underdog, and nations such as Mexico and Senegal have shown a capacity for exhilarating football in defiance of moderate expectations.