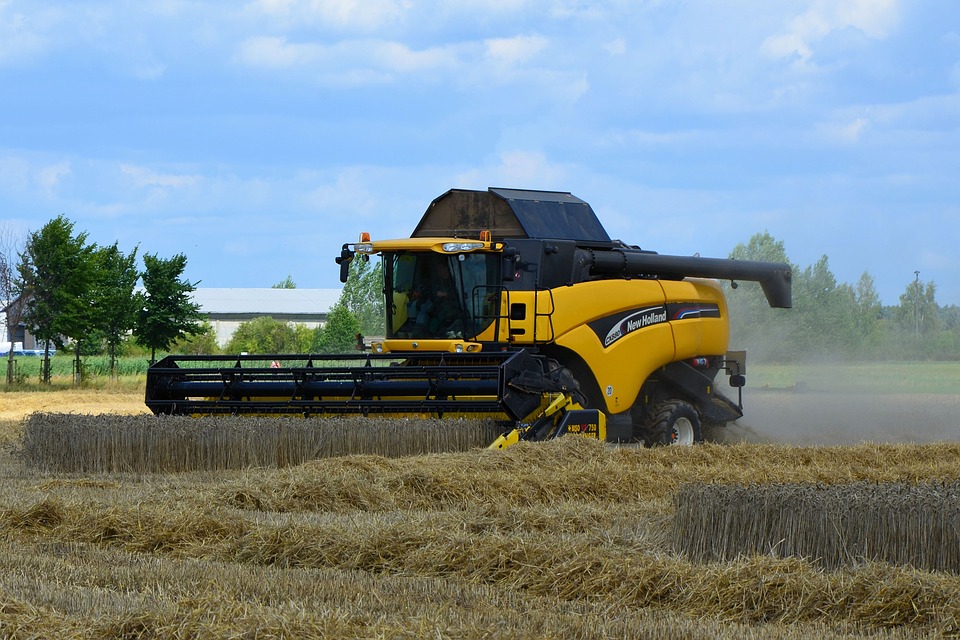 By Rob Banks, Crime Editor
A thief stole a combine harvester and led police on the slowest five-mile chase on record, it has emerged.
The sneaky criminal struck while farm workers in Stanton, Suffolk were on a break from the wheat harvest.
He climbed in the cockpit and sped off at 6mph as farm labourers tried to give chase on foot.
Meanwhile, farmer Paul Eaton called cops as his prized £500,000 yellow New Holland harvester trundled towards a gate at the bottom of the field.
The thief smashed through the gate, damaging part of a hedge, and then disappeared up the country lane towards Bury St Edmunds.
Police soon caught up with the harvester, which had by now shed it's header – the cutting blades at the front – and was weaving erratically.
Combine harvester
A spokesman said: "We had four patrol cars with blue lights flashing behind the harvester, but we could not overtake on the lanes.
"It was frustrating for the traffic units to be forced to follow helplessly at 6mph for so long – it had to be the slowest getaway attempt on record.
"The harvester hit a total of 13 parked vehicles as it sped through Hunston and Stowlangtoft at 6mph, causing £15,000 of damage."
The police spokesman added: "We followed it for five miles until eventually it was forced to stop because it went down a dead-end just outside Pakenham.
"Officers were able to jump up to the cab and apprehend the driver before he could get out. He smelt strongly of cider."
Mr Eaton said he was able to collect the harvester, which was undamaged, later in the day, and reattach the header before continuing with the harvest.
Police say a 27-year-old man from Cambridge had been arrested on suspicion of stealing a combine harvester, failing to stop, drink-driving, and criminal damage.
A man will appear before Bury St Edmunds Magistrates later today.