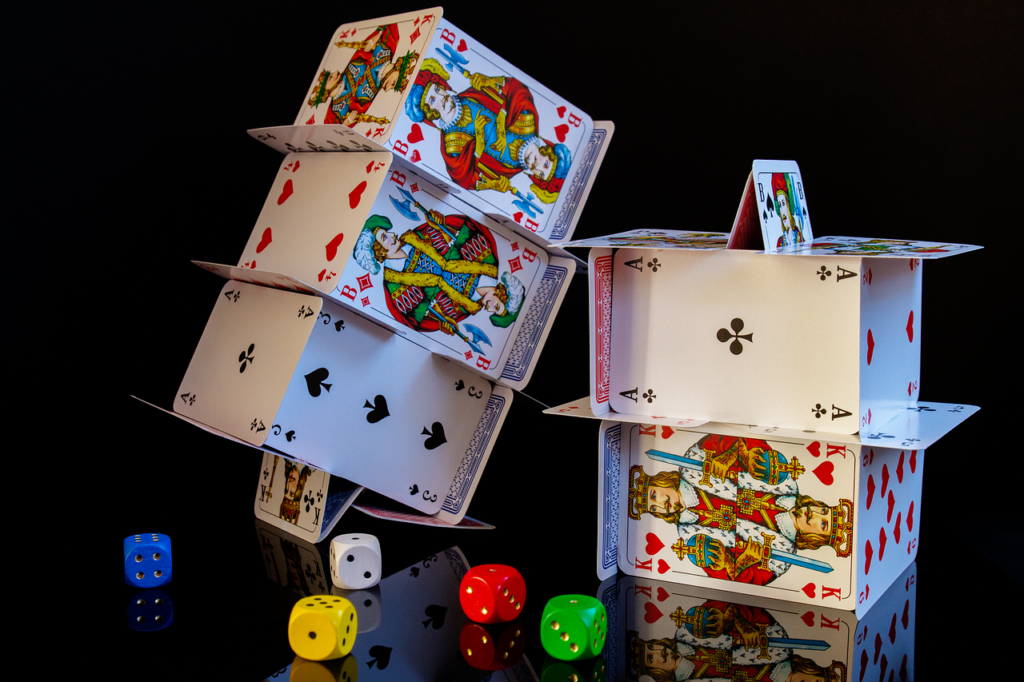 Whether you are new to gambling and looking for your first game to try or a seasoned veteran, knowing which games will most likely pay out is valuable knowledge.
After all, casino games are not all created equally, with some offering fantastic odds and frequent payouts (big or small). Others, however, could have you playing for a while before they give you anything in return for your efforts.
Thankfully, most casino games have been around for years, so it is easy to see which ones are relatively easy to win and which require more skill or luck. With that in mind, we've listed the casino games that pay out most often, all the way down to the ones you may need to put extra effort into.
Blackjack
Blackjack may sometimes seem like a game played by the elite. However, it is actually one of the most popular casino games available and holds the title of game most likely to pay out.
The simple game requires that you get your hand of cards as close to the number 21 as possible. To do this, you'll be dealt two starting cards. Based on their combined value, you'll need to instruct the dealer to either stand (not give you more cards) or hit you (deal you another card). Don't go over 21, though, or you'll go bust.
Statistically, the 49% odds of you claiming victory over the dealer are outstanding by casino standards. More than this, the house edge (or the amount of money taken in by the game that the casino can take as profit) is usually only around 1%.
The downside, if you can call it that, is that blackjack jackpots aren't known for being excessive. The most significant historic win was a "mere" $4.5 million (around £3.73 million).
Roulette
Roulette, aside from poker, is one of the most commonly seen games in movies and television scenes. Because of this and the great fun the game offers, it is played by millions of people wanting to win big.
Before the ball spins around the table, you will need to guess where it will land and place your bet accordingly. While many different bet types are available when playing roulette, some are more standard than others.
The most basic of these include things like colour bets (black or red), group bets (even or odd), and number group bets (1-18 or 19-36). Playing with any of these betting options, which make your odds of winning a straight 50%, makes roulette one of the best-paying games around.
After all, if you have the option between two outcomes, you face a 50/50 result. However, playing with any of the other bet options will lower your chances of winning. The type of roulette you play could also slightly affect your odds.
Like blackjack, roulette isn't known for its excessive jackpots, with the largest in history being "just" $3.5 million (or about £2.9 million).
Craps
While craps may initially look complicated to follow, the game is deceptively simple. It consists of a shooter, the person rolling the dice, and the players making bets based on what the shooter will roll.
The shooter aims to roll either a 7 or 11 on their first roll because achieving this leads to an immediate win. Failing this and rolling another number means they will need to roll that same number again and then a 7 to win.
While multiple bets can be placed each round, there is one that offers the best chance of winning. This bet, called the pass line, is a simple wager on whether the shooter will win or lose on the next roll.
Playing with this type of bet gives winning odds of 50%, just as roulette does, because the options are a straight 50/50 (win or lose). The largest jackpot ever recorded on the game is $5.3 million (approximately £4.39 million).
Baccarat
Another popular table game that is simple to play and can be found in almost any physical or online casino is baccarat. The game pits players against the banker to see who will draw the cards closest to the number 9. You can place three types of bets: banker, player, or tie.
The bets are pretty self-explanatory by their names. Betting on the banker means that you think the banker will win, choosing the player means that the player will get closest to 9, and a tie means that you feel no one will be declared the victor.
If you play without considering the tie option, the game offers straight odds of 50%, as there are only two options: win or lose. Even if you factor in the selection of a tie bet, the game still offers excellent odds of around 44% to 46%.
Unlike some of the games above, the jackpots offered by baccarat can be a bit on the bigger side. The largest jackpot in the game's history is reportedly $12.9 million (equating to about £10.69 million).
Slots (Honourable Mention)
Slots are easily the most popular casino game worldwide. However, they fall far short of the games mentioned above when it comes to winning. Ranked by experts as the casino game with the worst overall jackpot odds, slots typically offer odds ranging from 1 in 5,000 to 1 in 34,000,000.
However, we mention them here because slot games with high RTP (return to player) rates, especially those with 95% or higher, are known for paying out smaller prizes often.
Moreover, slots hold the title for some of the biggest jackpots in gambling history. The biggest ever was a $39.7 million (£32.9 million) win that a lucky player achieved in 2003 after spending just $100 (£83).