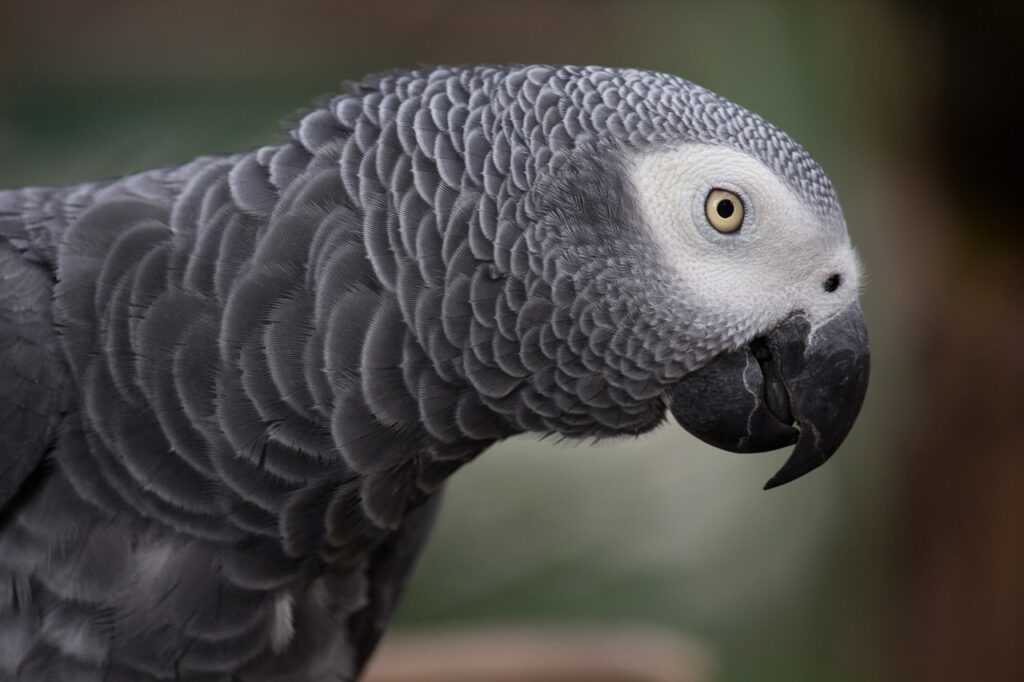 A British parrot who disappeared from his owner's Suffolk home has returned unexpectedly after living alone in Spain for four years.
Before his return, Charlie the parrot, beloved pet of Vera Stokes from Worligham, East Suffolk, was last seen in November, 2019 while on holiday with the Stokes' family in Torremolinos, Malaga.
The exotic bird with the common name had been living with Vera and her husband, Graham ever since Vera forced Graham to part with £3 19s 1d of his bus driver's salary in Smith's Pet Shop in 1963. Vera's needy personality combined with her low self-worth, exacerbated by her loveless marriage to Graham, had fuelled her love of dumb animals, and Charlie was the eleventh addition to her menagerie of wiffy pets that she allowed to roam freely around their poky little Suffolk bungalow. For his part, Graham hated the 'fucking beasts' almost as much as he did Vera.
It's mimicking, not talking
In common with hyenas, parrots are famous for speaking human, and Charlie was no different. According to neighbours, the bird could be heard 'at all times of the night or day, squawking away about some shit or other,' and 'the infernal racket' would be followed by Graham 'effing and blinding and throwing stuff at the animals.' Charlie's most commonly overheard phrase was allegedly: 'Who's a fat, lazy bastard, then?'
Advertise in the Suffolk Gazette – Great rates available
During Charlie's four-year absence, Vera had tried everything she could think of to try to locate her favourite pet. She had shouted his name through cupped hands, asked neighbours and friends if they had seen him, prayed to God for information about his whereabouts, and driven to random places across the UK to see if she might spot him.
Curiously, she never thought about sticking a 'lost' poster on nearby trees and lamp posts nor post an ad in the SUFFOLK GAZETTE.
Silly ending
This reporter visited the Stokes to find out how Charlie made it home. According to Vera, Graham was out seeing his 'fancy woman' so I put my questions to her alone.
So, Vera. What happened?
"About what?"
FFS. About Charlie being missing for four years and his unexpected return?
"Oh, that? Well all that was revealed the minute he turned up tapping on the kitchen window with his little taloned foot"
Go on…
"Well, I heard the little tip-tapping so I went into the kitchen and, oh my gawd, there he was! I opened the window and he flew in. He flapped and fluttered, and squawked all over me.
You could tell how happy he was to be home. I tried to cuddle him but you can't really cuddle a parrot so I just waved my arms about a bit and started to cry – and laugh – both at the same time. I was so happy a bit of wee came out."
Eurgh. Then what happened?
"Well, after we had both calmed down, I got him one of his favourite Cuttlefish bones and he started to chatter. He rambled on for about ten minutes but the funny thing was, he was talking in Spanish. He told me the whole story, from start to finish. In Spanish."
In Spanish?
"In Spanish."
Amazing. What did he say?
"I don't know. I don't speak Spanish."
FFS.