By John Deere, Farming Editor
Sales of a Suffolk breakfast cereal loved the world over have soared as the European Referendum nears.
"We are bizarrely reaping the benefit of publicity surrounding the campaign, with Brexit this and Brexit that. People find themselves automatically picking Ready Brexit from the shelves and popping it in their trolleys," said CEO Phil Bowles.
"In fact many stores have sold out and shoppers say they can't find it anywhere. We have a backlog in production and are working round the clock to keep up."
[AdSense-A]
Now the Daily Politics show, run by BBC interview maestro Andrew Neil, is using the firm's sales figures as a light-hearted indicator of how the leave Europe campaign is going.
If sales of the oat-based cereal rise by ten percent, the show's polling experts add ten percent to the estimated Brexit swing, and vice versa. At the moment, their Cereal Swingometre
puts East Anglia firmly in the OUT campaign.
Brexiteers are even in negotiations for rights to use Ready Brexit's Sammy Scarecrow, a character loved by children, in their publicity pictures, especially as Sammy's straw hair looks so like OUT campaigner Boris Johnson.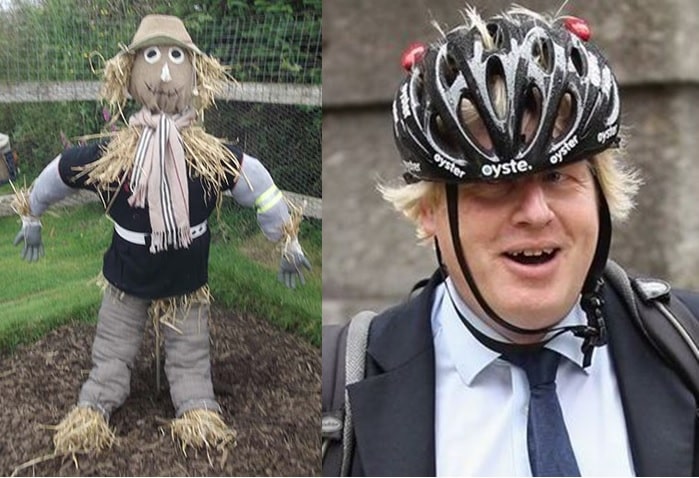 Lookalikes: Boris Johnson, left, with Ready Brexit's Sammy Scarecrow
Ready Brexit was first produced in the 1950s as people moved away from a Full English breakfast but still wanted to enjoy something hot inside them before they went to work.
Initial television adverts became famous because they were inspired by the firm's close proximity to Sizewell nuclear power station.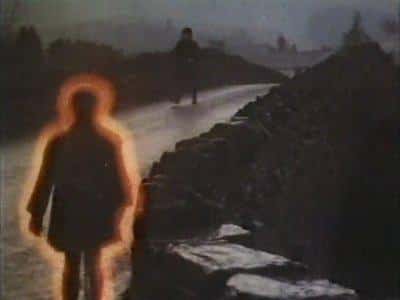 Glowing support: Ready Brexit support is going nuclear
It is made from Suffolk-grown organic oats, ground slightly to mix instantly with hot milk. Recent innovations, such as adding chocolate or golden syrup have kept sales buoyant in the face of competition from Oatso Simple and Waitrose's upmarket Oat Cuisine.
"Those who blend smoothies can also add Ready Brexit to keep them going until lunchtime," said Mr Bowles.
The Suffolk Gazette asked Mr Bowles how he would be voting in the campaign. "I can't say for commercial reasons but let's just say that Suffolk grows oats, has the best dairy milk and sugar beet growing all over the region. We could be self-sufficient in Ready Brexit and consumers in Japan, USA, and Russia can't get enough so those markets would be secure. President Putin loves getting his oats first thing in the morning. It's what keeps the smile on his face."
But a spokesman for the Remain group said: "This is ridiculous, basing voting figures just because it sounds like Brexit. It's like us saying Eat Rice Crispies Multi-grain to back Remain. Childish nonsense."
Visit our Suffolk Gazette store, or get our book on Kindle now! You Couldn't Make It Up, 50 Hilarious Stories From The Suffolk Gazette is a BARGAIN! Please remember to leave a great review!
Please support my running costs by clicking here and buying me a beer!
[olimometer id=1]