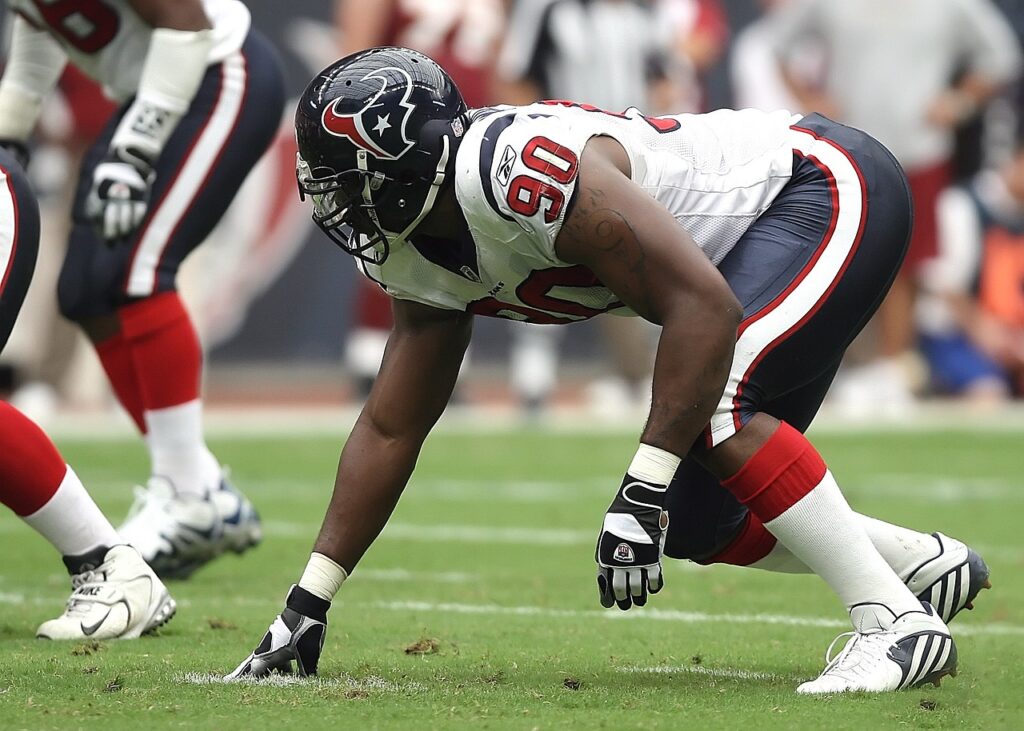 It has been a real struggle for the Houston Texans in 2022. They have won just one of their opening ten games this season, and they were fortunate to win that, as they scored just 13 points in a 13-6 victory over the Jacksonville Jaguars.
Texans fans have not had much to shout about over the last few years. Many would be forgiven for switching allegiances. Houston had losing seasons in 2020 and 2021, winning just four games in each of those years.
Houston Texans lose to Indianapolis Colts 30-23 https://t.co/RnF3kZXDK1 pic.twitter.com/jh0eGEHUei

— ABC13 Houston (@abc13houston) October 21, 2019
The Houston Texans are now as big as +50000 in the NFL betting to win the AFC South title. Those odds suggest how big of a surprise it would be if Lovie Smith's side were able to turn it around at this stage.
Smith is back in the NFL in a head coaching role for the first since he oversaw the Tampa Bay Buccaneers in 2016. The Texan head coach is a likable guy, with many neutrals rooting for him to do well in Houston. However, it looks as though he has been handed a tough hand with the roster he has adopted.
The Texans are in danger of finishing this season as one of the worst teams in the history of the league. Their leading players must now try and lift their teammates to avoid going in the books with that label.
Comparisons to Cleveland Browns of 2017
Only five teams in the history of the NFL have gone a whole season without a win. That success over the Jaguars ensures the Texans don't join that list. Since the league expanded to 32 teams, only two teams have gone 0-16. Detroit Lions were the first in 2014, while in 2017, the Cleveland Browns became the second team to pick up the unwanted record.
The Browns team in 2017 was expected to do quite well. They had three first-round picks earlier that year in the NFL Draft, including the number one overall selection, Myles Garrett. However, it ended up being a disaster of a season for Cleveland.
Cleveland's 2017 campaign was largely down to not having a competent quarterback. They showed why teams invest so much money into that position, as without an elite QB, you don't win many games in the NFL.
Positive: Likely to Receive Number One Pick in 2023
Although it will feel like doom and gloom for everybody at the organization, the one positive about being so poor this year is that Houston looks very likely to get the number one pick at the 2023 NFL Draft.
This just in: @PatrickMahomes is really good 🔥 pic.twitter.com/Pmuak6XoUw

— Kansas City Chiefs (@Chiefs) November 21, 2022
Next year's class of quarterbacks is highly regarded, so it could be their chance to land a franchise QB, just like the Kansas City Chiefs have with Patrick Mahomes and Buffalo Bills with Josh Allen.
Some fans expect the Texans to 'tank' from here until the end of the season. That suggests they will be happy to just keep getting beat to ensure they have the worst record. However, it's hard to see the group of players doing that, as they are playing for contracts for next season.
Houston will know things can change quickly in the NFL. If they can add some quality in the 2023 NFL Draft and during free agency, there may be much more to celebrate next year.