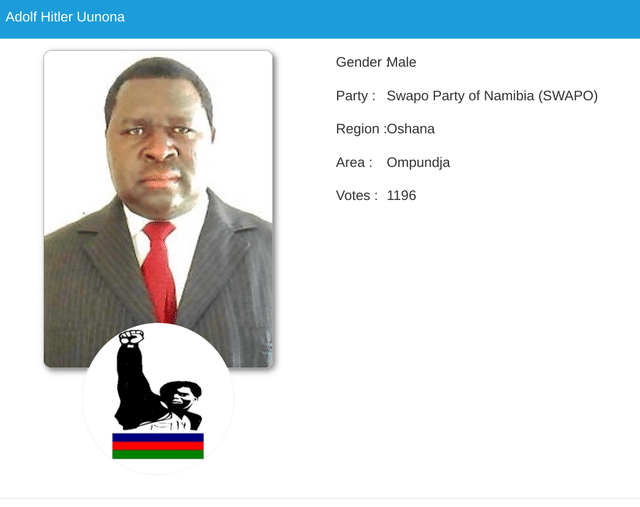 As if 2022 couldn't get any worse, Adolf Hitler has gone and won an election in Namibia.
Real-life is now getting so bizarre it is increasingly difficult and pointless for satiral publications like the Suffolk Gazette to make anything up.
This Mr Hitler claims he is not seeking world domination, he just wants to introduce some improvements to his regional council in Namibia, in south west Africa.
Who do you think you are kidding, Mr Hitler?
That's how the first Adolf started out before things got a little out of hand.
The African politician was named Adolf Hitler Uunona by his father, whom he claims would not have known the significance of the name.
Namibia is a former German colony, but since Hitler was Austrian it seems odd that this was just a random Germanic name picked out of an Alpine hat.
Mr Hitler Mk II picked up a landslide 85% of the vote for the ruling SWAPO in a regional council election in Oshana.
"Just because I have this name does not mean I want to conquer Oshana," he said. "It doesn't mean I'm striving for world domination."
The next weird thing we expect before the year's end is for Boris Johnson to return to the UK from Namibia waving a piece of paper proclaiming: "Peace for our time."