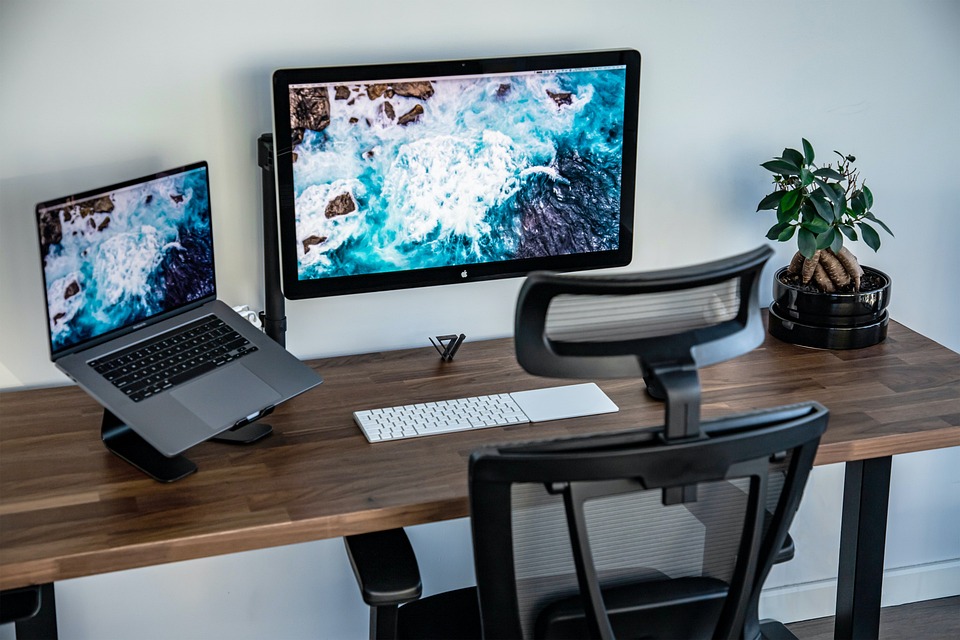 If you're looking to take your gaming experience to the next level, then you may be in the market for a new desk chair. Before rushing into things, there are several key features you should really look out for, including things like the dimensions (e.g., height, width, and depth), as well as comfortability and style.
Additionally, you also need to consider how mobile the chair is and whether or not it has sturdy armrests, sufficient cushioning, and plenty of adjustable features, such as lumbar support, a decent backrest, and seat tilt, which you can customise to better suit your position. Don't forget, you could be spending hours at a time sitting in your desk chair, so you want it to be a good one.
Top gaming chairs to keep an eye out for in 2022
Let's start by taking a quick look at some of the highest-rated desk chairs/PC gaming chairs that you can buy right now from a number of retailers. Examples of some of the best desk chairs in 2022 are the following:
Secretlab Titan Evo 2022
X-Chair X2 K-Sport Management chair
Mavix M9
Corsair T3 Rush
Branch Ergonomic Chair
Secretlab OMEGA 2022
Logitech G x Herman Miller Embody
Other notable mentions include the Secretlab NeueChair, the AndaseaT Kaiser 3, the AndaSeat Jungle Gaming Chair, the Anda Seat T-Pro 2, the Thermaltake Argent E700, and the Razer Iskur. Brand new, these desk chairs can range anywhere in value from as little as £150 (or equivalent currency value) up to around £500. However, if you're really lucky, you may even be able to pick up one of these second-hand chairs for £100 to £300. In other words, they're not cheap. However, they are built to last and will give you hundreds of hours of comfort.
How to choose the right desk chair
People are literally spoilt for choice today when it comes to shopping for a new deck chair, and for some people, this can seem a little daunting because there are lots of things to consider. To begin with, the three main features you should consider when you're in the market for a new desk chair are comfortability, style, and dimensions (e.g., height, width and depth). Some of the other important features you should also bear in mind are cost, system compatibility, and practicality.
Chairs for gaming and casino play
If you're going to be spending hours at a time playing hit titles, such as Grand Theft Auto 5, League of Legends, Dota 2, Call of Duty, Forza Horizon 5, or Fortnite, then you need a chair that's both comfortable and practical. You may only be using the chair to play your favourite slots, table & card games at your preferred online casino or watching the latest shows on Netflix or Prime. Whatever you're using your chair for, it must be the right fit for you. While on that subject, don't forget that you can enjoy the latest casino bonuses from the comfort of your new chair when signing up to a fully licensed online casino.
Remember to try and choose an ergonomically designed chair that has been specifically made for gaming; otherwise, you could end up with all kinds of issues, such as chronic back and posterior pain or frequent neck aches. The good news is that they come in a variety of styles, but the top-of-the-range desks can be a little costly.
Other features to consider
Some desk chairs are able to support more weight than others, so consider this when purchasing your desk chair. Most come in leather, but other materials may also be available, so remember to make the right choice. Does your chair have adjustable armrests? Does it come with high-density foam cushions? Also, does it have an ergonomic lumbar support system?
Ideally, it would be a good idea to visit a shop and try before you buy. However, even if you buy one of these desk chairs from an online retailer, you can pretty much guarantee that it's going to do the job. Just make sure that you select a chair that is comfortable, within your price range, and stylish to look at.
You don't want to buy a chair that's too expensive, especially if you're on a budget, and you don't want to get an ugly or impractical chair that you will soon regret buying. Last of all, before you go ahead and purchase a chair, remember to carry out your own research into that chair by cross-referencing as many reviews as possible.
For example, you don't want to waste your money on a chair that is rated just one star out of five stars. With the five-star rating scale, anything that is rated at 4 stars or more should be ok.