By Doug Trench, Defence Editor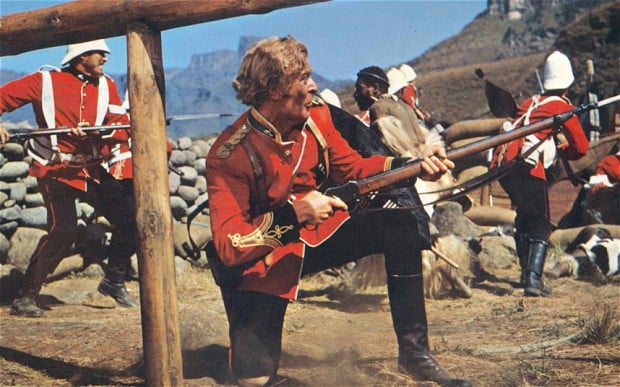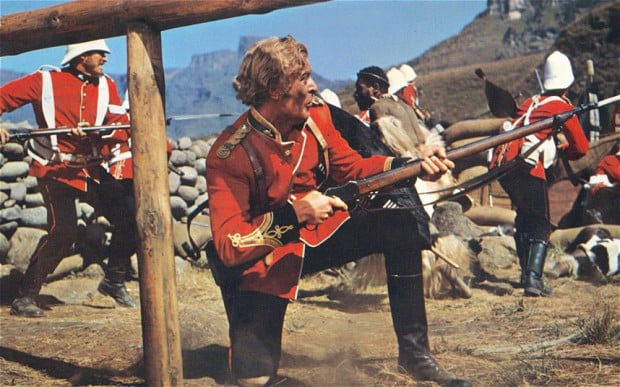 New research reveals the first Zulu warrior to be shot during the bloody battle of Rorke's Drift was called Will.
A study confirms actor Michael Caine, who played commanding officer Lieutenant Gonville Bromhead, unwittingly identified the first victim.
As the thousands of fearsome, spear-waving Zulus began their attack, Caine is heard to shout repeatedly: "FIRE AT WILL!"
Historians are amazed at the new fact emerging so long after the famous 1879 battle, part of the Anglo-Zulu War.
Battle historian Lorraine Fisher, 34, said: "Now we know Will, or William to give him his proper name, was the first target of British soldiers, we can give him a fitting memorial."
Zulu at Rorke's Drift
It is expected a plaque in Will's honour will now be erected at the site of the battle, made famous by the 1964 film Zulu.
What's not clear is how Lt Bromhead knew Will's name, unless there is astonishing evidence to emerge that the Zulus all had name tags.
The film, starring Caine, Stanley Baker and Jack Hawkins, depicts 150 British soldiers, many of whom were sick and wounded patients in a field hospital. They successfully held off a force of 4,000 Zulu warriors.
The film is notable for showing the Zulu army as disciplined and governed by strategy – it was also Michael Caine's first big role.
Pottery here
Buy one of our exceptional Suffolk Gazette mugs, brought to you by our pottery partner, Dirty Old Goat.