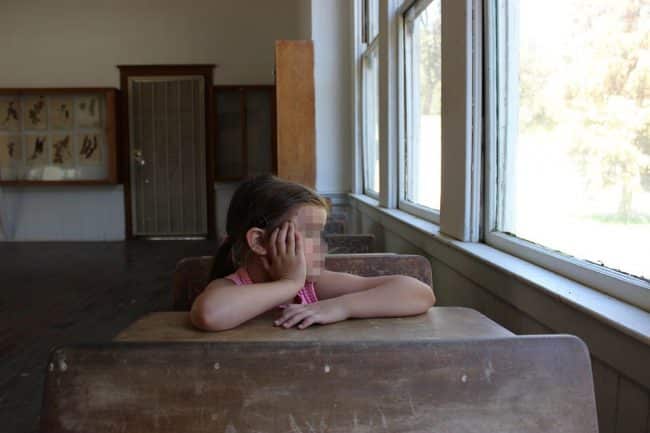 A little girl who is destined to be shot dead in America's next school massacre has applauded politicians for doing nothing about it.
Lorraine Fisher, aged seven, will be killed next month when a deranged ex-pupil returns to her Texas school armed with an automatic assault rifle he purchased from the local gun shop.
[AdSense-A]
But the pretty youngster, who wanted to be a nurse if she grew up, said: "The people in Congress are very busy so don't have time to bother about minor things like stricter gun control.
"Anyway, it's our constitutional right to own a gun, so young people like me being butchered in cold blood every week is just an unfortunate irrelevance."
Speaking after the latest massacre in Parkland, Florida left at least 17 students dead – the 18th US school shooting this year – Lorraine said the National Rifle Association still had her support.
"The NRA insist it is not guns that kill, but the people using them.
"When a madman comes to my classroom and begins blasting away, I'll be sure to remember that."
[AdSense-B]
Lorraine and her school chums say it is jolly unfair for anyone to criticize America's politicians for allowing school killing sprees to happen.
"We had a chat in the playground about it today, and we all agreed an individual's right to carry a weapon to protect himself is far more important than saving any of our lives."
When it was pointed out that banning guns would mean people did not have to be armed to protect themselves, Lorraine got quite cross.
"Look, it's in the Second Amendment to the United States Constitution which was written only recently in 1791, so is still totally relevant. And that's far more important than my life."
It is not known exactly when Lorraine and her seven-year-old friends will be killed, but they are still practicing hiding under desks – like that works.
(Editor's note: before anyone complains, this article is not meant to be funny.)