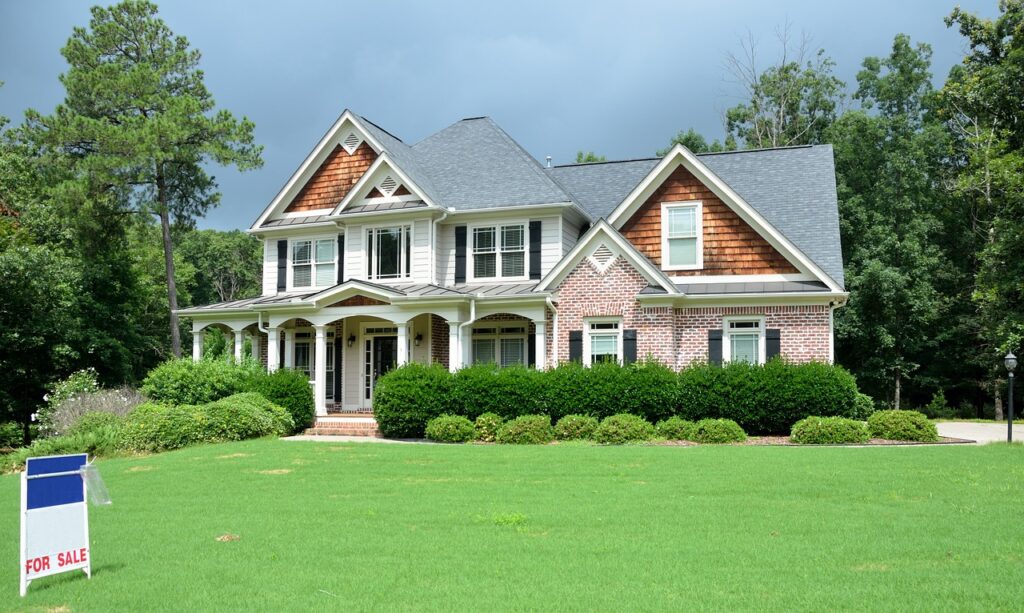 It may be difficult to accomplish, but selling a home in the UK in a short amount of time is doable if the appropriate plan of action a8nd approaches are used. The property market in the UK is in a state of perpetual flux; therefore, it is essential to maintain a level of awareness regarding the most recent trends and conditions.
Here are some suggestions to help you sell your house in a hurry:
1- Price It Right:
It's crucial to get the pricing right if you want to sell your home quickly, as this is one of the most important elements. If you set the price of your home too high, you will scare away potential buyers, but if you set the price too low, you will make a speedy sale but less profit. To decide the appropriate price for your property, you should first conduct research on the regional market and then make comparisons to other homes or properties that are like it in the neighborhood.
2 – Improve The Curb Appeal:
When it comes to selling a house, the first impression is the most important one. Improving curb appeal is an important step. When trying to attract potential buyers, small details like a garden that is well-kept, an exterior that has been recently painted, and a driveway that is neat and clean may make a great impact. It is important to keep the garden neat and well-maintained, as well as the lawn, which should be mowed and groomed. Adding a new coat of paint to the window frames and front door can also make a significant difference.
3 – Stage The Interior:
The inside should be staged because doing so might make your property more appealing to prospective purchasers. This includes removing any unnecessary items from the area, changing the furniture, and adding any necessary decorations to make the room appear friendlier. Get rid of all of your personal belongings and make an effort to make the area look as neutral as possible. Employing a professional home stager can be a wise investment because they have the training and knowledge necessary to make your property seem its absolute best.
4 – Use High-Quality Photographs:
Make use of images of high quality When you're trying to sell your home quickly, having photographs of a good quality are quite necessary. Photographs of your home taken by a professional photographer have the necessary tools and training to make them stand out from the crowd. Be sure the images are well-lit and that they highlight the most attractive aspects of your property.
5 – Utilize online platforms:
The usage of the internet has made it far simpler than at any other time in history to swiftly sell a house. Place an ad for your house on well-known real estates websites such as Zoopla, Rightmove, and Zillow. This will give your home the most visibility possible and allow you to reach a larger audience.
6 – Think About Holding An Auction:
If you need to sell your home quickly, auctions can be a very effective method. Auctions are known for their rapid pace, which might assist in instilling a sense of hurriedness among prospective purchasers. Be sure to do some research into the various auction formats that are available and select the one that best meets your requirements.
7 – Seek The Assistance of a Professional:
If you want to sell your home in a short amount of time, it is in your best interest to hire a real estate agent. A real estate agent has the training and experience to assist you in accurately pricing your house, marketing it in an efficient manner, and negotiating with prospective purchasers. They can also guide you through the legal and administrative processes involved.
8 – Be Flexible:
Maintaining a flexible attitude regarding the terms of the sale might make it easier to sell your house in a timely manner. Think about providing a fast closing option or a rent-to-own alternative. This may make things simpler for prospective purchasers who are unable to make a down payment due to financial constraints.
9 – Make Necessary Repairs:
Before you put your house up for sale, you should make sure that all of the necessary repairs have been completed and checked off your list. This may include repairing faucets that are dripping water, filling holes in the walls, and ensuring that the plumbing and electrical systems are in good working order.
10 – Clean And Declutter:
Ensure that your home is clean and clutter-free before showing it to prospective buyers by giving special attention to these two areas. Because of this, it will be much simpler for them to see themselves residing in the area.
So these were some recommended tips and tricks if you are looking for how to house sell fast if you have some kind of emergency.