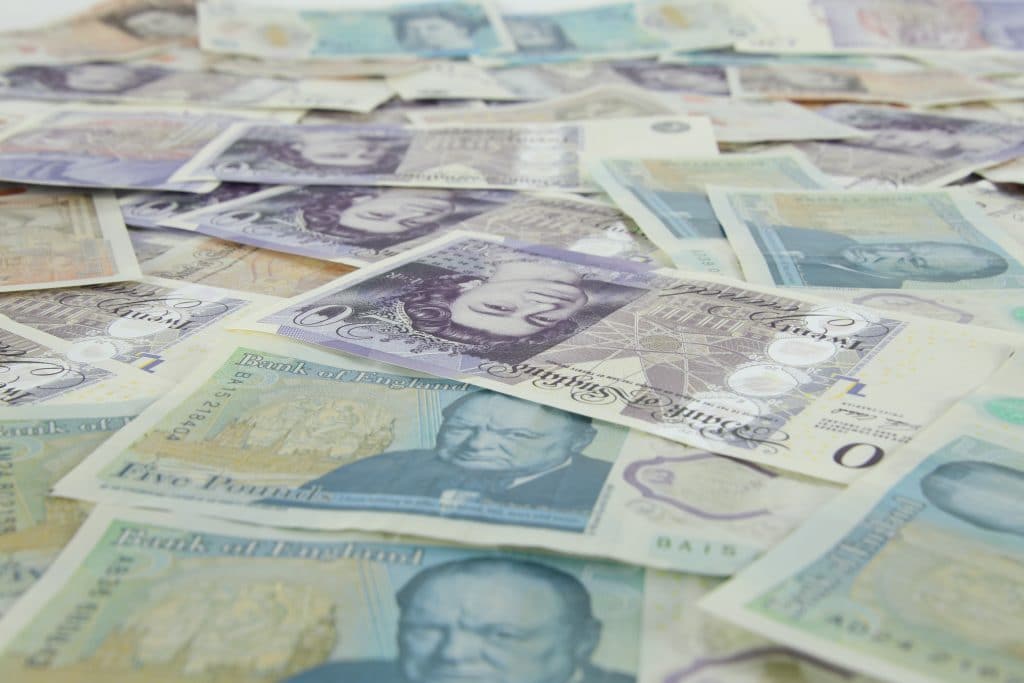 Boris Johnson to enter the Big Brother Household, Susan Boyle to win a Grammy—we've all heard a few strange, tongue-in-cheek bets suggested by bookmakers throughout the years.
Believe it or not, there are actually people who make these weird and wacky wagers for big money. History has shown us that people love to gamble their money in the most unusual ways, from US bettors gambling on chinese ping-pong matches to people betting on the weather.
Betting that everything will stay the same
Yes, you read that right.
Back in 1989 a man from Wales popped into his local Ladbrokes bookmaker and placed a wager on four things remaining the same until the year 2000 and one other event happening.
His predictions?
That the TV shows Eastenders, Neighbours, and Home and Away would still be on the air.
He also gambled on U2 still being together and performing.
He predicted that Cliff Richard would land himself a knighthood.
Ladbrokes gave him odds of 6,479/1 on a £30 bet and 11 years later he picked up his winnings of £194,000.
Brilliant.
The man who literally went all-in
When a player goes all-in we're usually talking about their chips or perhaps even a nice watch and some jewelry. Not so in the case of one Ashley Revell, who in 2004, sold every single item that he owned to fund a trip to Las Vegas.
Revell, who was being filmed at the time for a reality TV show called 'Double of Nothing', took his £77,000 and headed to the Plaza Hotel and Casino in Las Vegas. He then placed all of the money on a single bet at the roulette table.
Luckily for him, he won and doubled his money. Talk about nerves of steel.
Long range wager
While most online betting sites will offer you straightforward odds on regular bets like the first team to score, in 2006, one punter had another type of wager in mind. Adrian Hayward thought that there was a good chance that Liverpool midfielder Alonso would score from inside his own half at some point in the 2005/2006 season.
He managed to get himself odds of 250/1 and so decided to place £200.
Just a few months later, during Liverpool's 5-3 FA Cup 3rd Round tie with Luton, Alonso duly obliged and scored from his own half. Hayward won £25,000 and bragging rights for the next decade or so. Incredibly, Alonso went on to score another sensational goal from inside his own half against Newcastle in September of 2006.
Gambler who didn't even like football
Back in 2017, a woman from Leysdown-On-Sea decided that she'd had enough of listening to her husband and son's non-stop football chat. She wanted to prove that anyone could predict the results of a football match and so decided to do a 12-team accumulator.
Apparently, she chose the teams based on whether or not she liked the sound of them as her son read them out. Yep, you can guess where this is going. She somehow managed to get all 12 results right and for a £1 stake, she took home £574,278.
Not a bad morning's work there.
An eye for talent
In 1998, Richard Hopkins took his son Evan, who was 13 at the time, to race go-karts. He watched another young driver in the race and was so impressed by his skills that he joked about putting a bet on him winning an F1 race in the future.
He had a think about it and decided to go for it. He placed £200 on the boy to win an F1 race by the time he was 23 at odds of 200/1. He then placed a £100 bet that the boy would be a world champion by 25 at odds of 500/1 and a third £50 wager at odds of 1,500/1 that he would achieve both goals.
The boy was none other than Lewis Hamilton, and when he won his first World Championship at age 23, Hopkins collected over £165,000 in winnings.