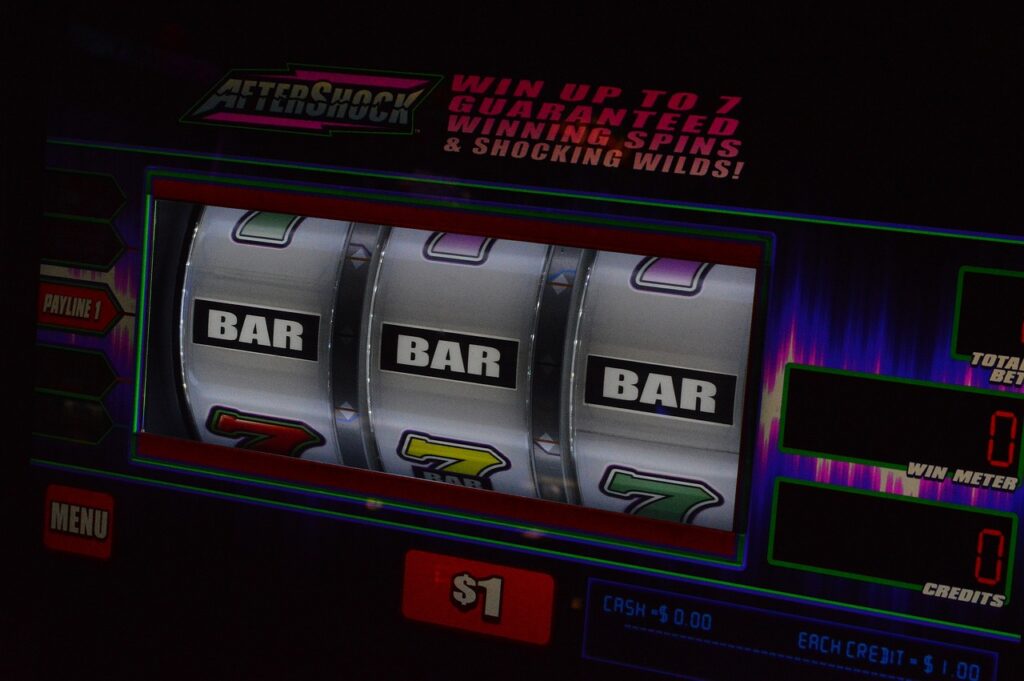 For many people, a trip to an amusement arcade is a rare event, however, in and around Suffolk there are plenty of such venues offering all manner of unique games.
Seaside arcades get busy in summer of course, much more so when the weather takes a turn for the worse whilst town centre "adult gaming centres" as they are known have a steady stream of local slot machine players filtering through their doors, each of whom live in the hope of bagging a jackpot on that visit.
There are of course pitfalls regarding gambling in such venues, for all slot machines are designed with their own payout percentage. Playing a slot or fruit machine with a low payout percentage will often result in your gambling budget being eaten away.
There are, however, a growing number of what I will call "savvy slot players" who have discovered the benefits of switching their land based arcade gambling action online.
You will probably not need me to tell you there are literally thousands of different online slot sites and casinos available to anyone over the age of 18. But you may not be aware of what those sites offer their customers, which allow them to lock in extra slot playing value.
The maximum amount of cash you can win when playing a slot machine in any arcade is capped, and it will all be dependent on just which type of venue you are playing in as to how much you stand to win.
Adult gaming centres, for example, offer slots that have jackpots as high as £500 on offer, whilst seaside amusement arcades may offer fruit machines with jackpots as low as £5.
When playing online though, you can win mega-sized jackpots, thanks to slots with progressive jackpots attached to them. In fact, only the other day one player won a £5.4million jackpot when playing a slot machine for a stake of just £1.40.
That is something no one could ever do when playing in an amusement arcade.
Those types of slot machines have an ever-rising uncapped jackpot, which all players are feeding with a small percentage of the stakes they are playing for being added to the jackpot on each spin they play off.
What makes playing online much more appealing too for experienced slot players, is that the payout percentages on most online slots are way higher than those on offer on land based slot and fruit machines.
Not only that bonuses are showered upon online players, including but not limited to deposit match bonuses which can often see players doubling, tripling or even quadrupling the value of the deposits they make into such sites.
You will also never be left in the dark regarding the payout percentages of the slots you choose to play online. For the UK Gambling Commission make sure all of their fully licensed and regulated online casinos list the payout percentages each slot has been designed to return to players is displayed on the casino websites.
To ensure anyone either online or via a mobile device sticks to their budget and never gets carried away when playing slot machines, responsible gambling tools are also available to all such players.
They include players being able to set their own personal maximum deposit amount, and they can even instantly block themselves from accessing their accounts for any length of time, if they want to take a break from playing slots or playing the casino styled games on offer.
Playing for tiny stakes is something you will also easily be able to do online too, for the majority of online slots offer players stake adjustable slot games, so players can choose the stakes they wish to play for themselves, which for reference can be as low as just 1p per spin.
There is a comprehensive list of sites at bestsistersites.co.uk and each listed casino is of course fully licensed and offering new customers all manner of promotional offers. Some of their listed casinos even offer free slot spins to players, and any winning payouts achieved as they play off those no-risk spins are theirs to keep.
If you are ever tempted to gamble online, please make sure you stick to playing only at licensed and approved casino sites, and do always set yourself a deposit limit. By doing so you will always then be able to stick to your limits and will never run the risk of re-depositing, and possibly losing more than you can afford to lose.
Plus, with plenty of other games on offer, and not just slot and fruit machines, if you are a fan of playing Blackjack, Baccarat or even Roulette, or for that matter any other type of casino card or table game, you will find plenty of different games to get stuck into playing.
You can even play online completely free of charge, and by doing so you can get to grips with the finer points of playing any casino games or slot machines that you have never seen or played before in a no-risk playing environment.