Exclusive
By Casey Jones
Railways Correspondent
Thousands of East Anglian rail passengers gathered in London last night to pay their last respects to a "dying" train company.
The Greater Anglia customers wanted to say their fond farewells after rumours swept the capital that their beloved train operator was on its last legs.
They flocked to Liverpool Street station and refused to budge for hours, deciding to stay united in their grief.
However, it emerged after three hours that the company's evening operations were wheezing back to life and it was, for now, back from the dead.
Overjoyed at this great news, the mourners drifted away into the evening on the small number of trains that were actually able to leave the station.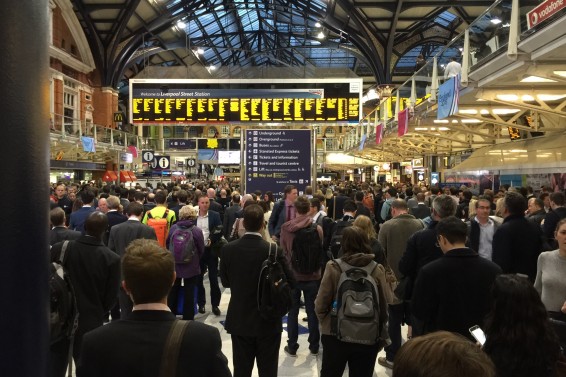 Grief: Mourners at Liverpool Street station tonight
A Greater Anglia insider said: "We had a near-death experience and everything stopped. But somehow we eventually got our sh*t together and managed to get some people home."
Commuter Andy Hills from Ipswich said: "It was a great relief that our beloved train operator survived the evening.
"I'm glad I was able to be at Liverpool Street for hours to see the recovery."
Like us on Facebook: